A Sisterhood of Style
With a title meaning "sisters" in Latin, this capsule collection was designed with the mission of unifying women from various backgrounds through a sisterhood based on shared vision, style, and ethos. I developed the branding, designed and sourced pieces for the collection, created and marketed promotional materials, and secured press placements.
Womenswear Creative Process
Ruffles, gathers, and pleats were the largest design elements used in repetition to create an airy, feminine, romantic, and bohemian aesthetic. I designed sketches and mock ups like the ones below which would eventually be distilled down to five final garments.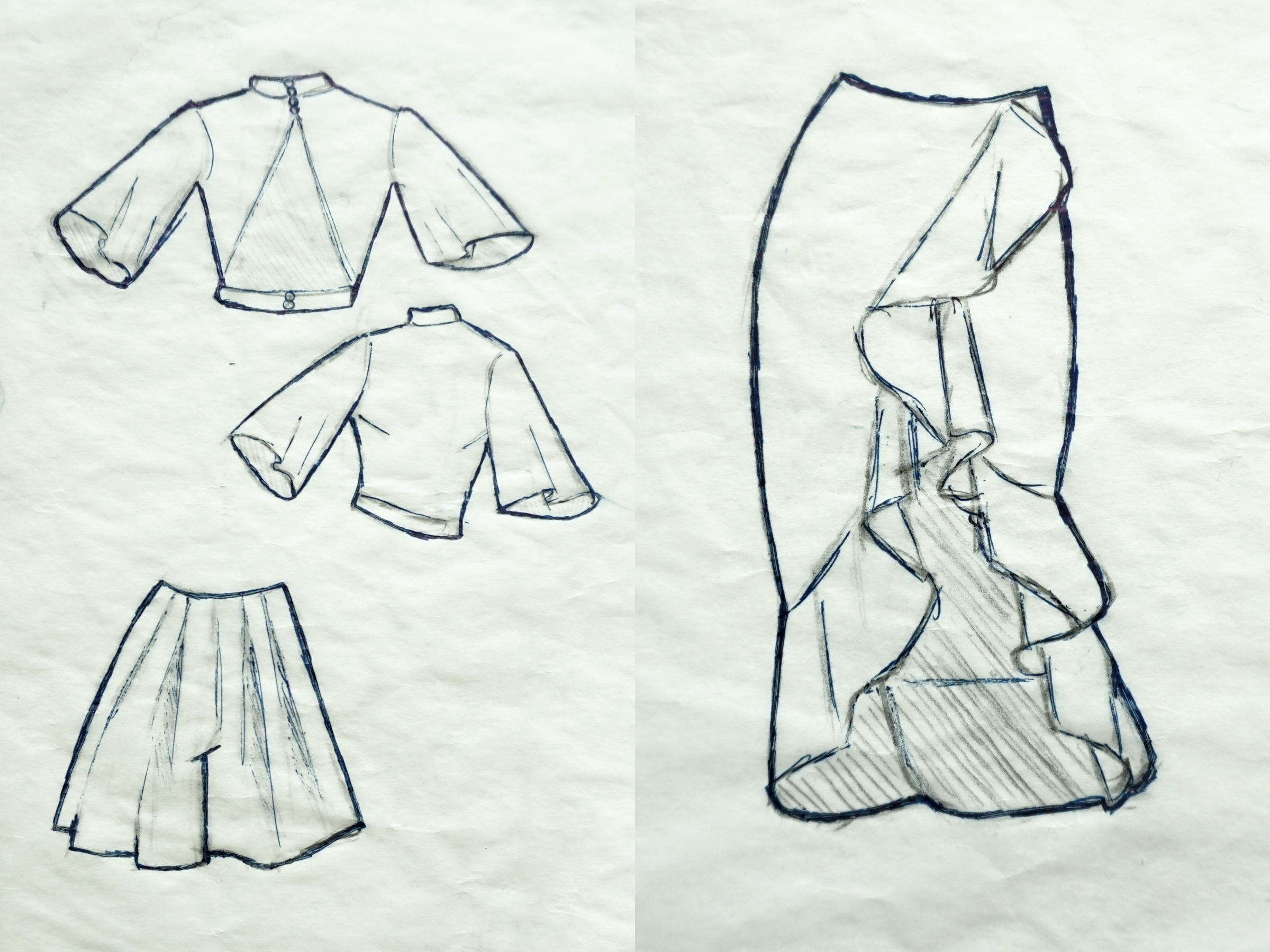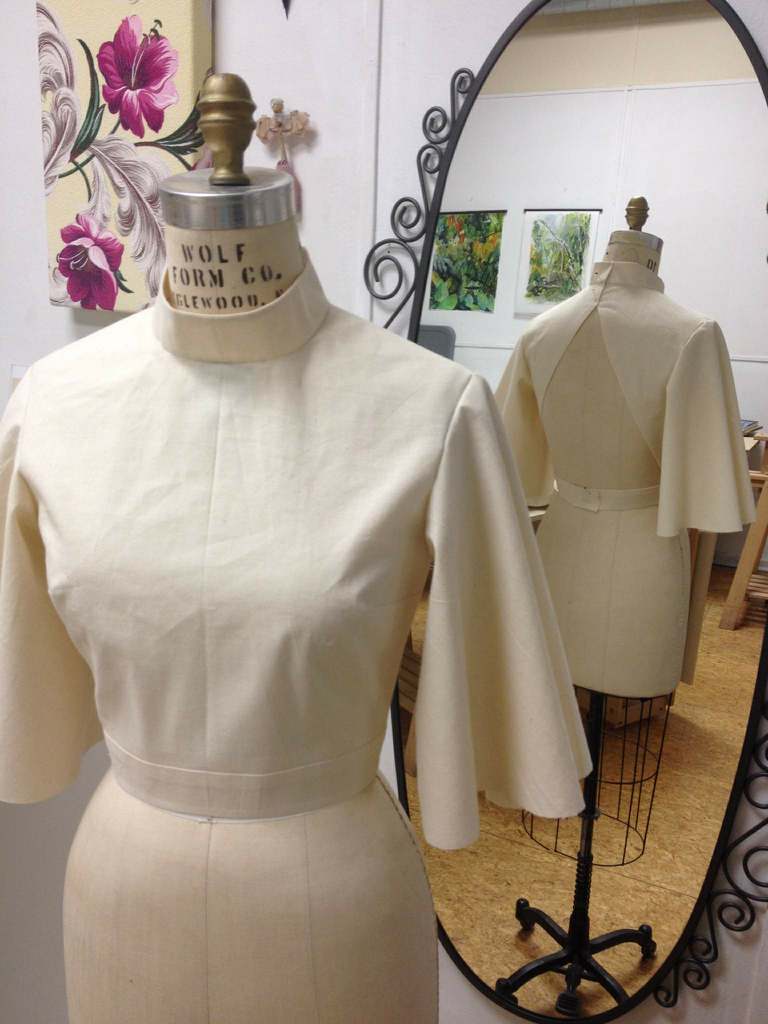 Final Womenswear Pieces
Named after notable Liberian leaders Ellen Johnson Sirleaf, Leymah Gbowee, and Ruth Perry, the collection is comprised of the Ellen dress, the Leymah crop top and pleated shorts set, and the Ruth off-the-shoulder top and wrap skirt set. As with all pieces in the collection, these garments were given feminine names specific to the culture they referenced.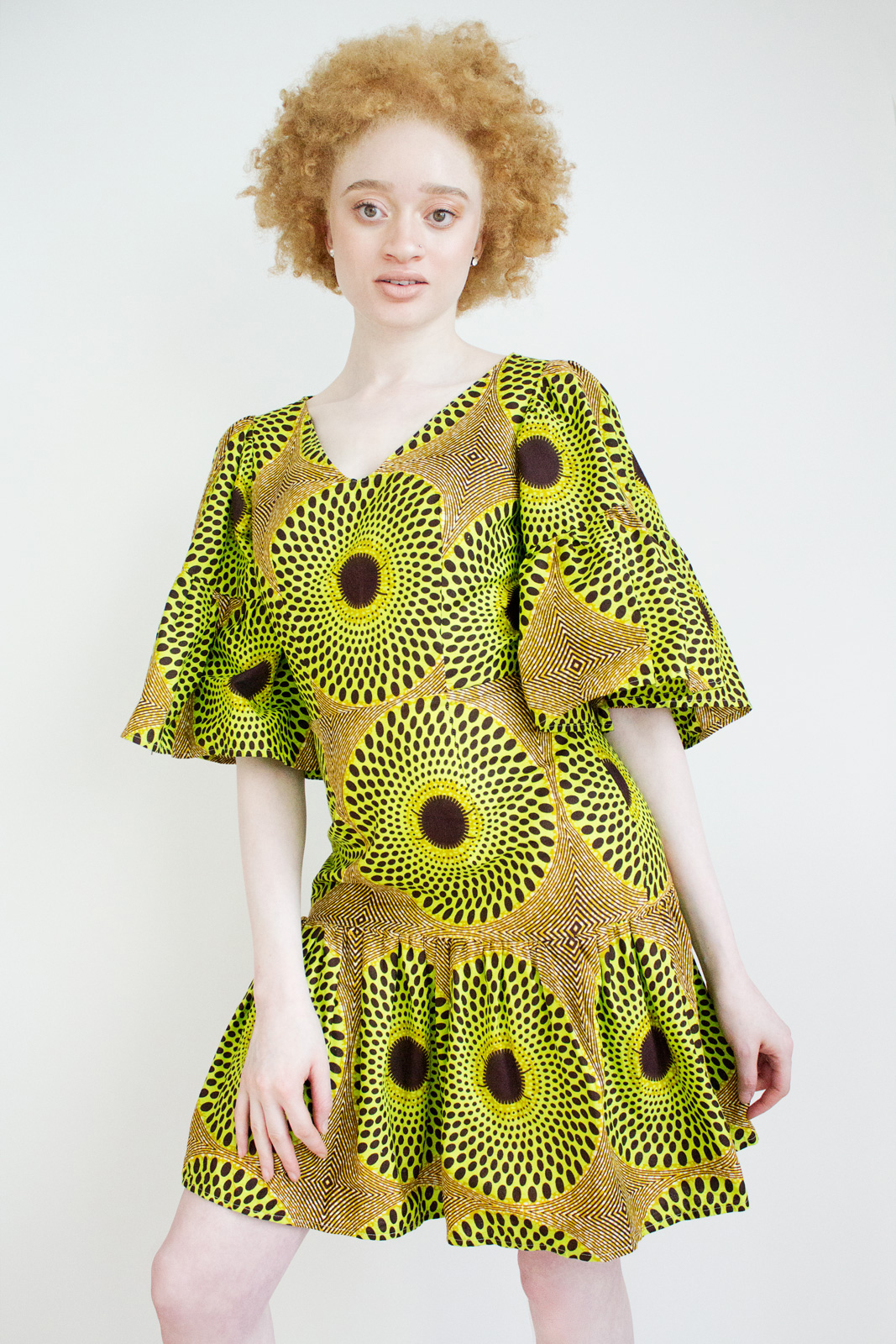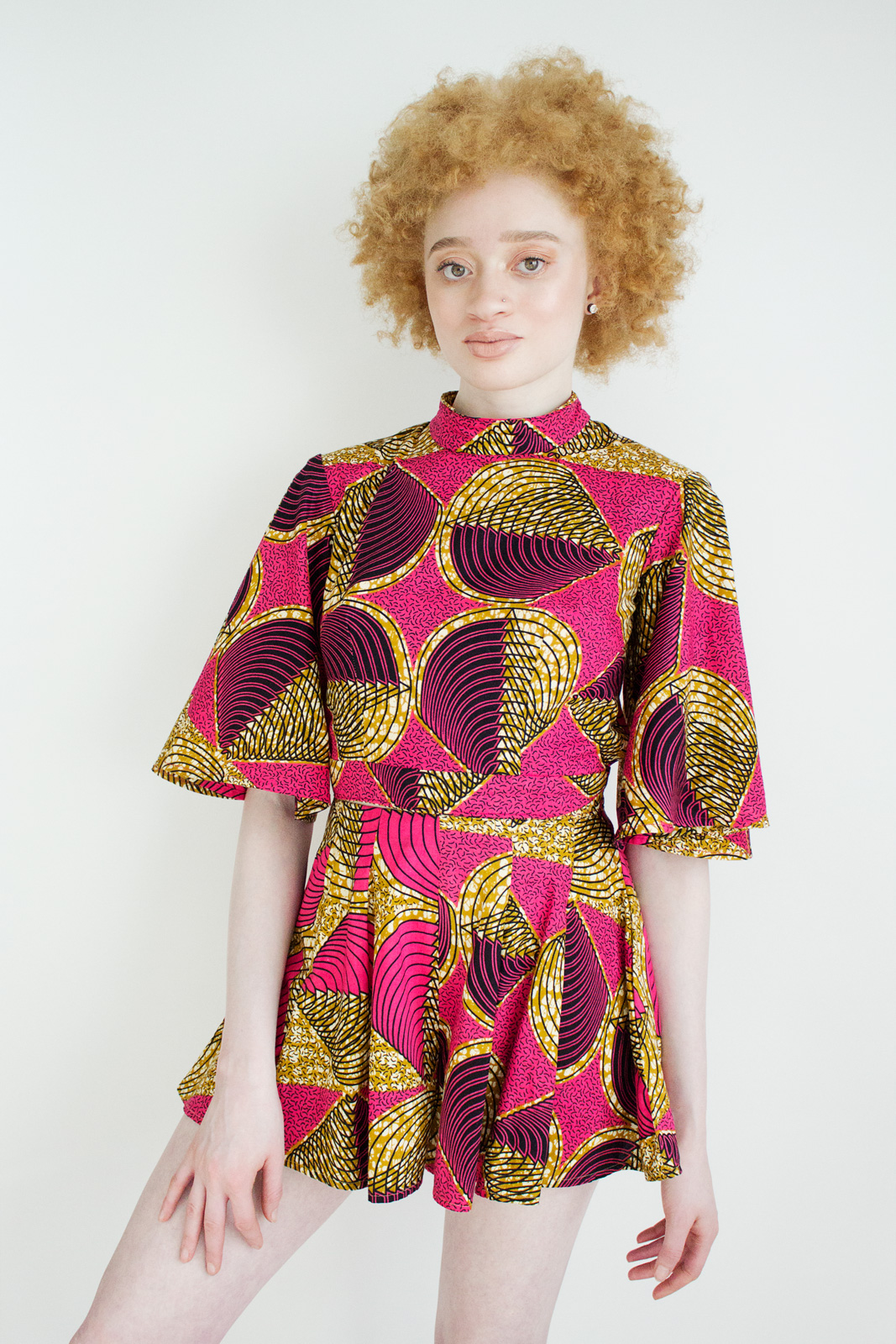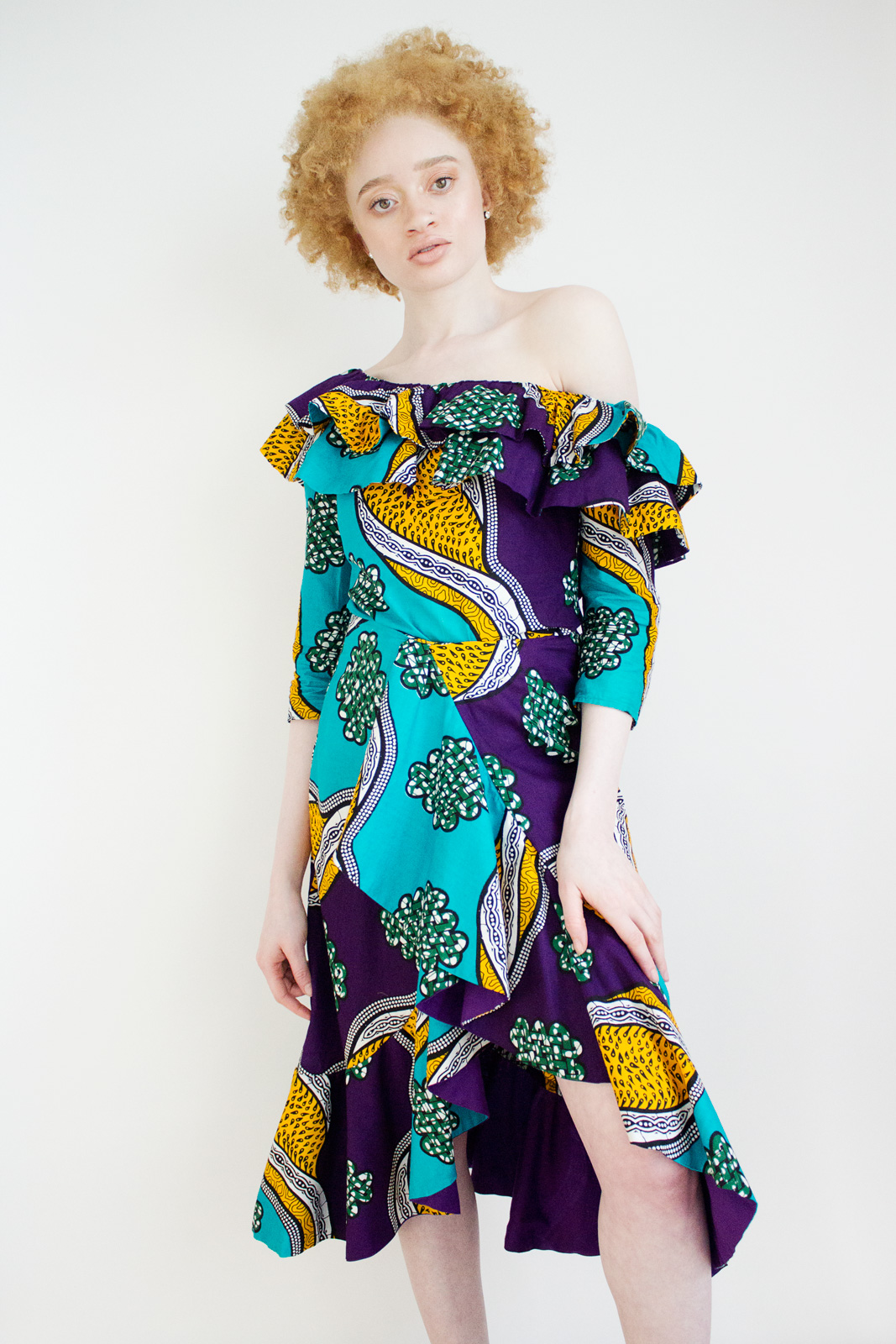 Womenswear Lifestyle Imagery
The collection was shot on location in and around Marrakesh, Morocco. The imagery was meant to not only showcase the pieces but to also evoke a whimsical, romantic spirit of travel, adventure, and worldliness.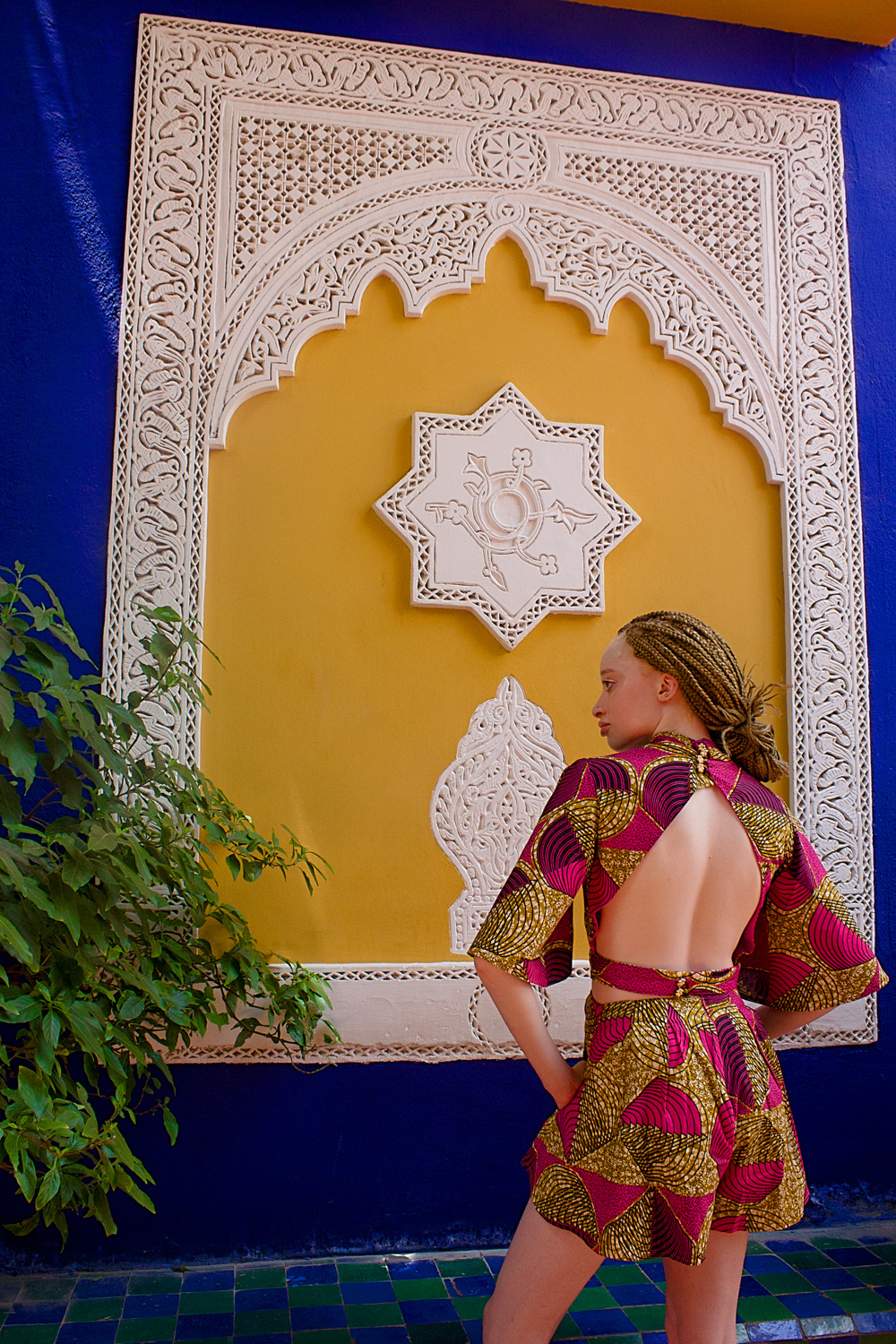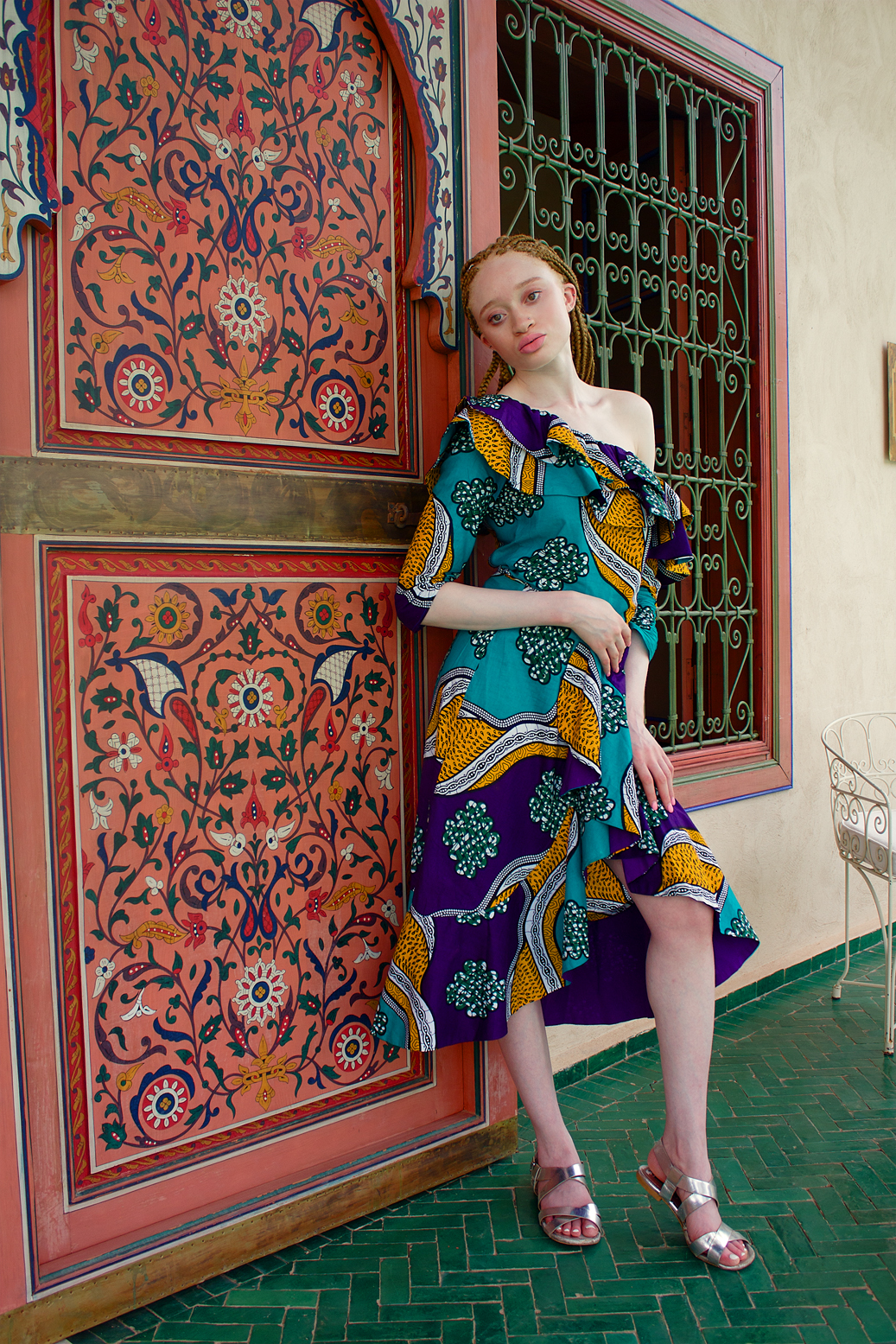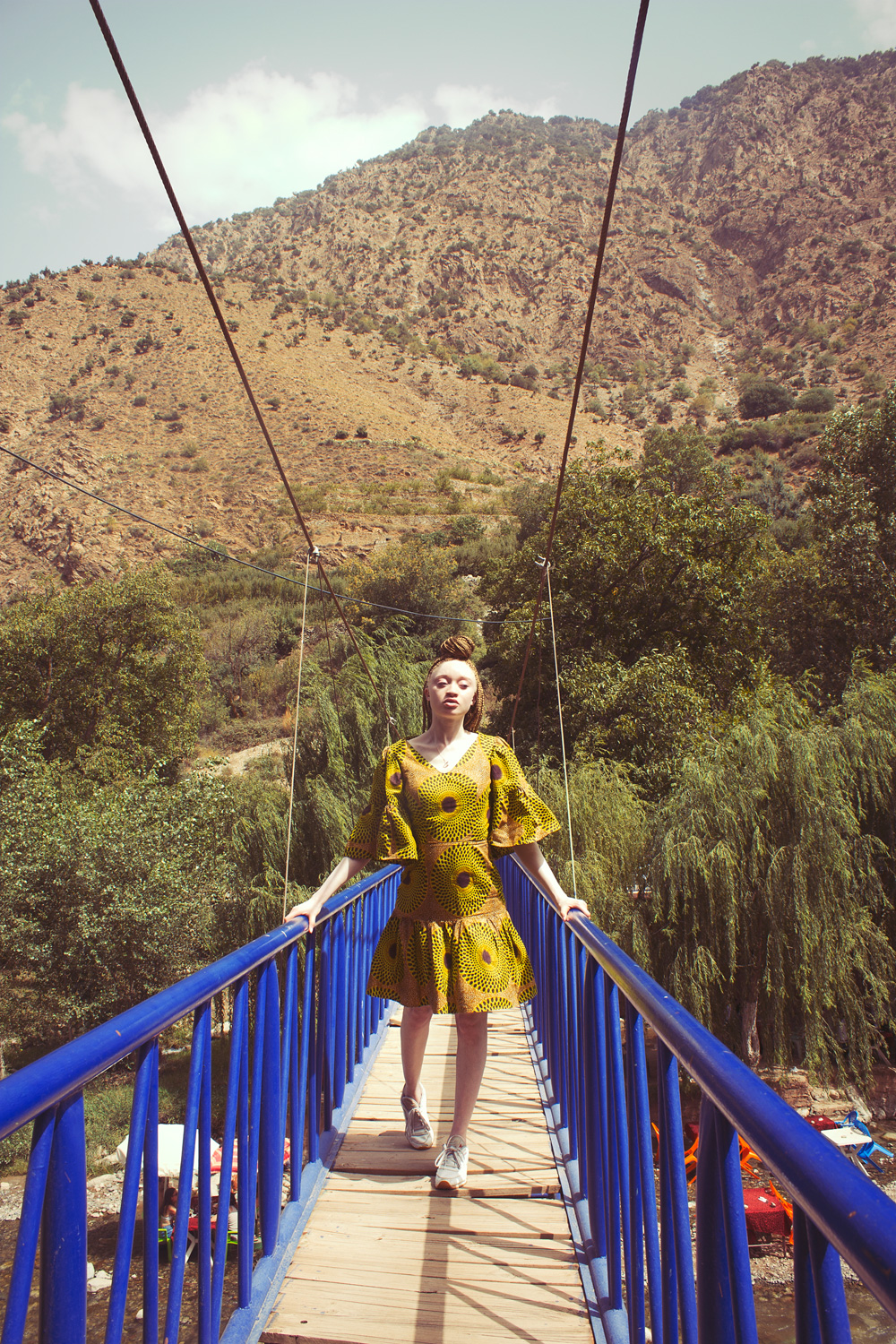 Fashion Film
I creative directed a fashion film featured on Paper Magazine for the launch of the collection. The film is a celebration of womanhood, sisterhood, and African style while continuing the carefree, exuberant feeling the collection embodies.


Jewelry and Accessories
All jewelry and accessories were handmade and sourced directly from artisans and sellers in Marrakesh, Morocco and Monrovia, Liberia. Pieces include the suede Fatima purse hand-dyed using natural coloring in Marrakesh and the leather Edwina purse made by a local tannery in Monrovia.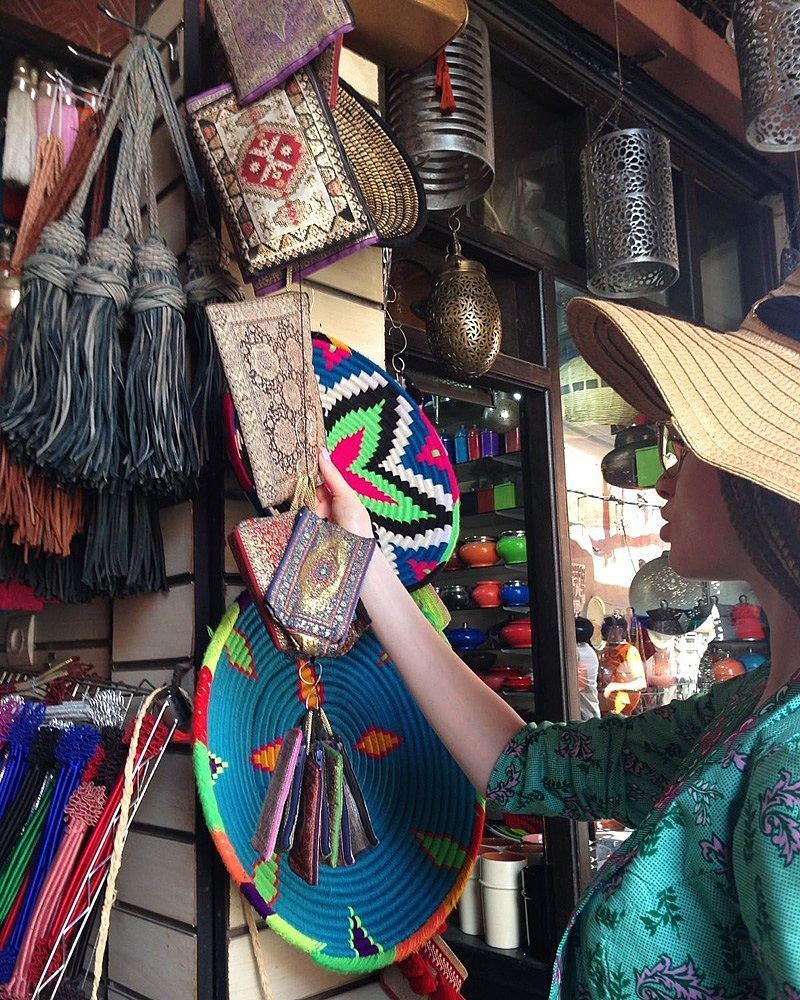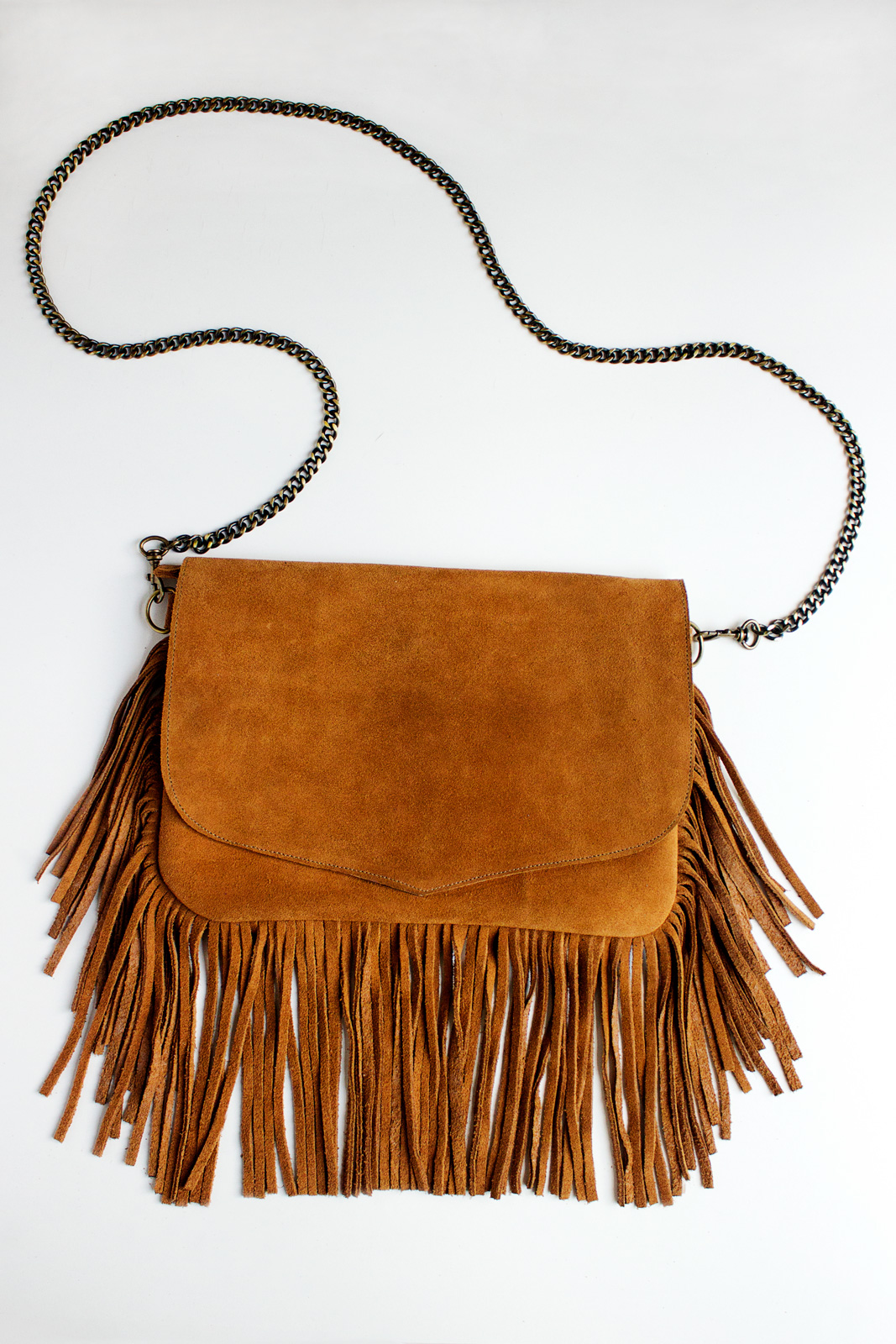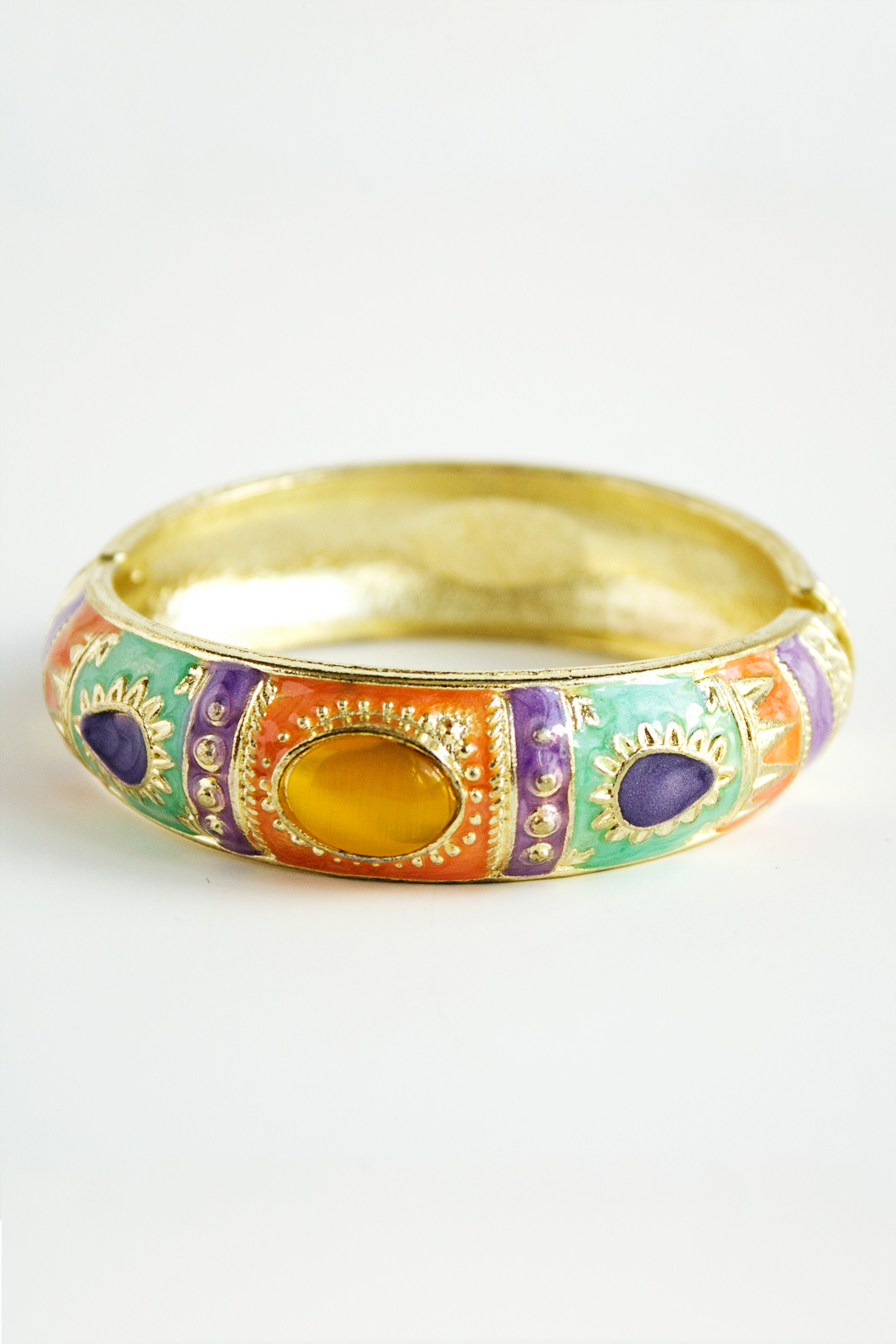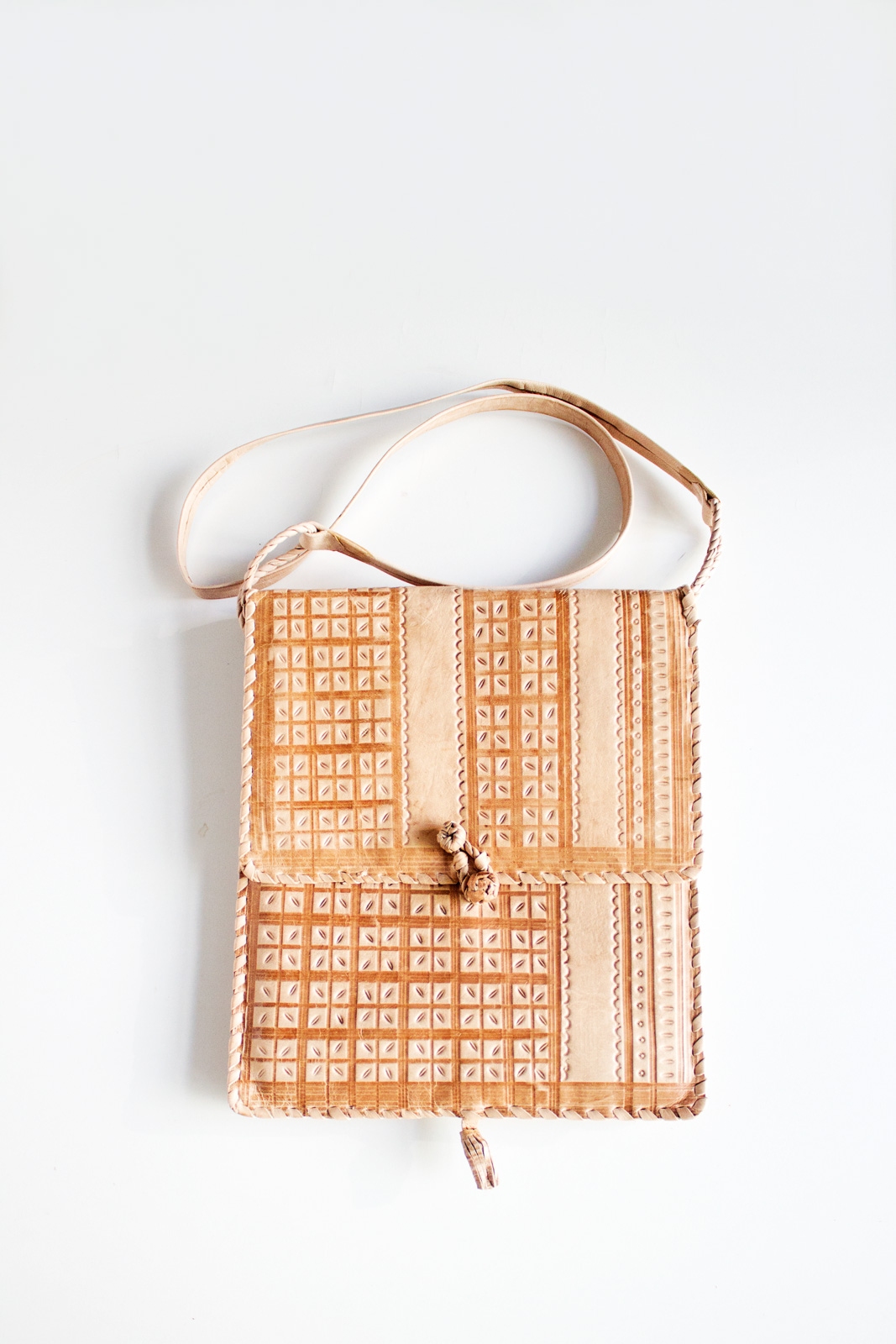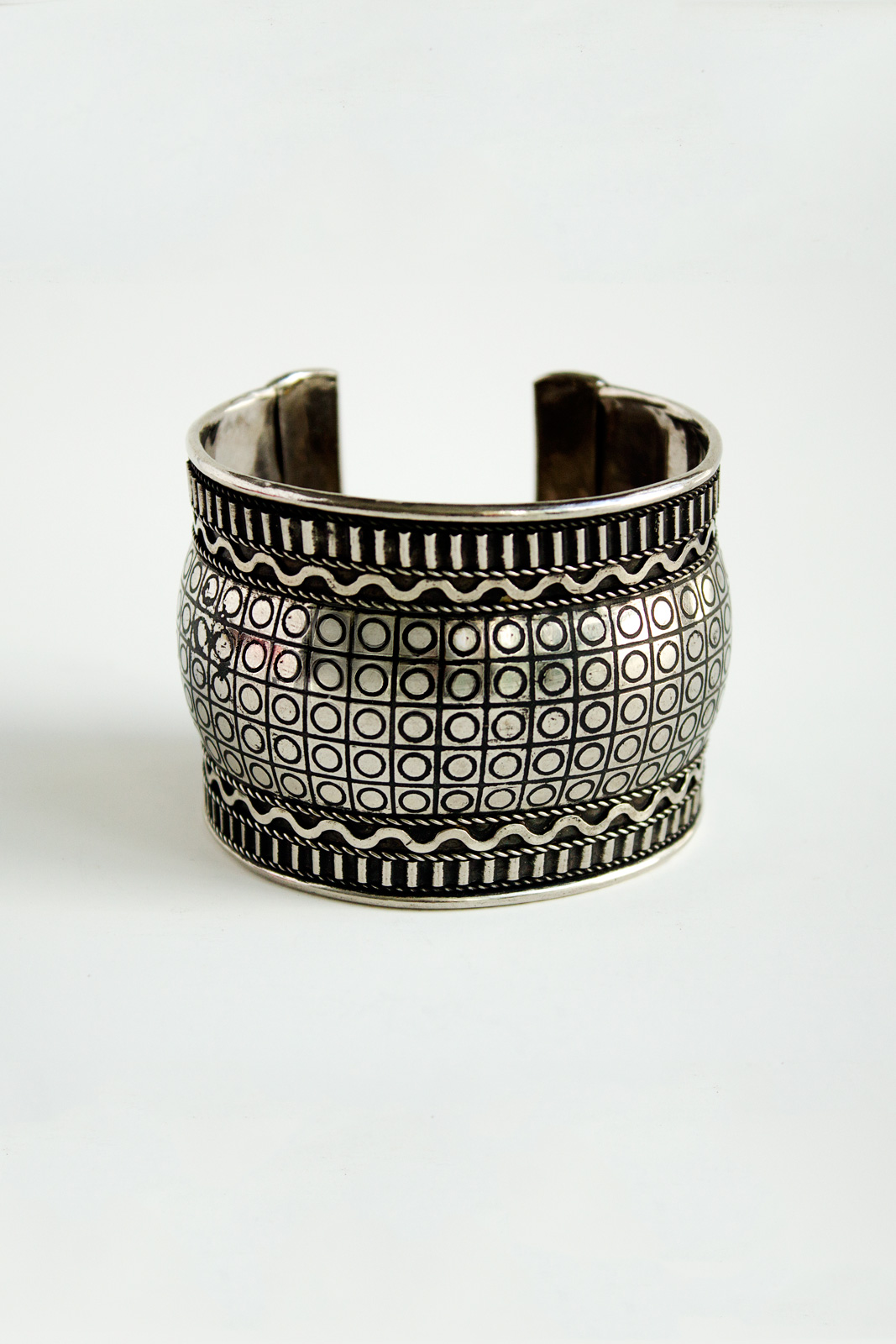 Logo and Stationery Design
Fanciful, winding script was chosen to illustrate the collection's identity in logo form and carried over into the creation of a die-cut hang tag. Postcards from Liberia and Morocco were designed as promotional storytelling materials to accompany products that originated from the respective locations.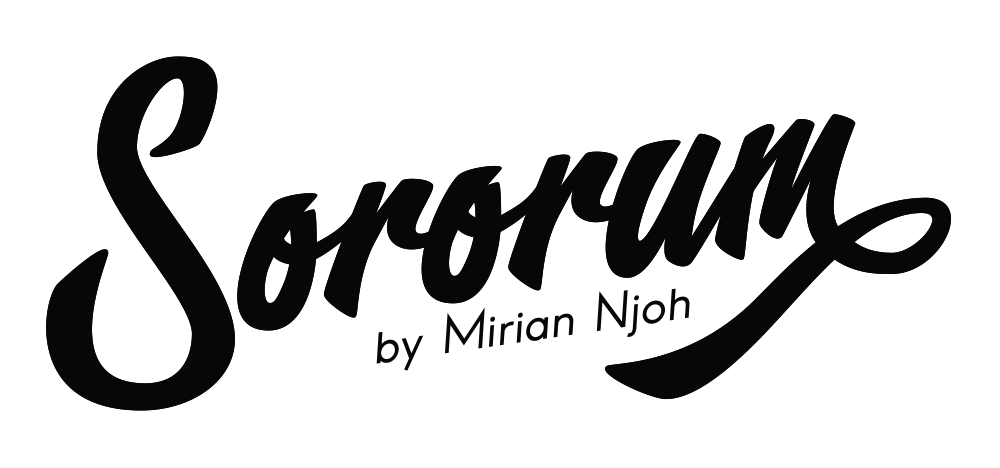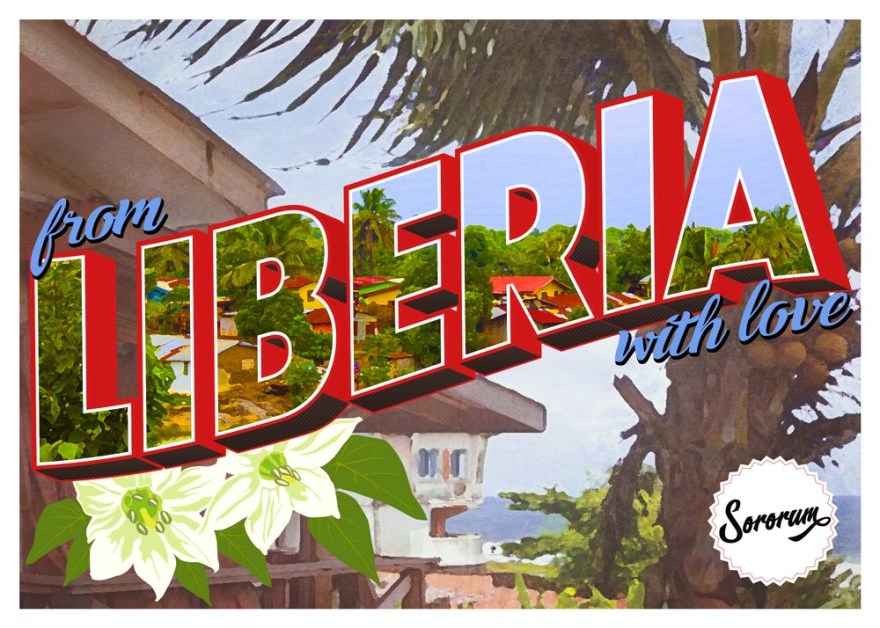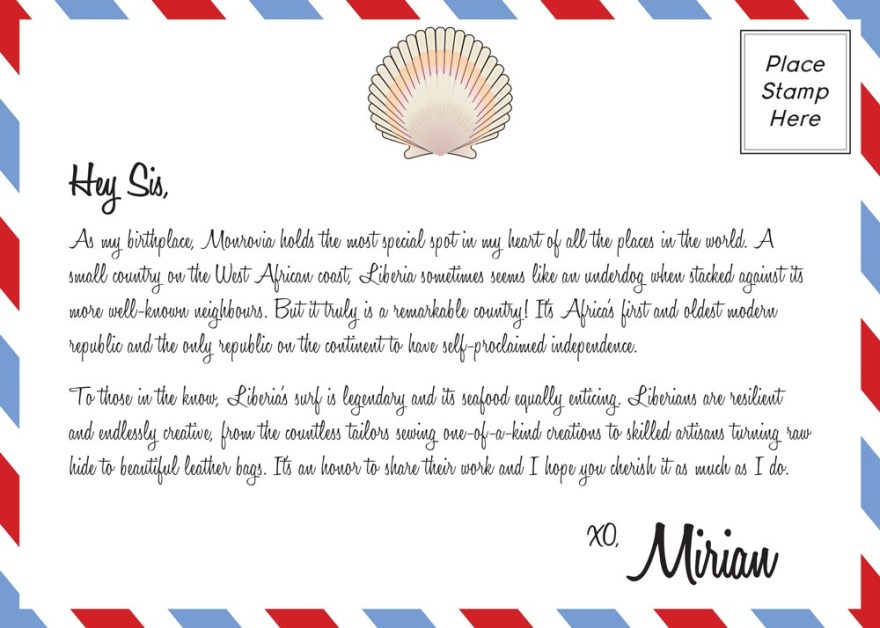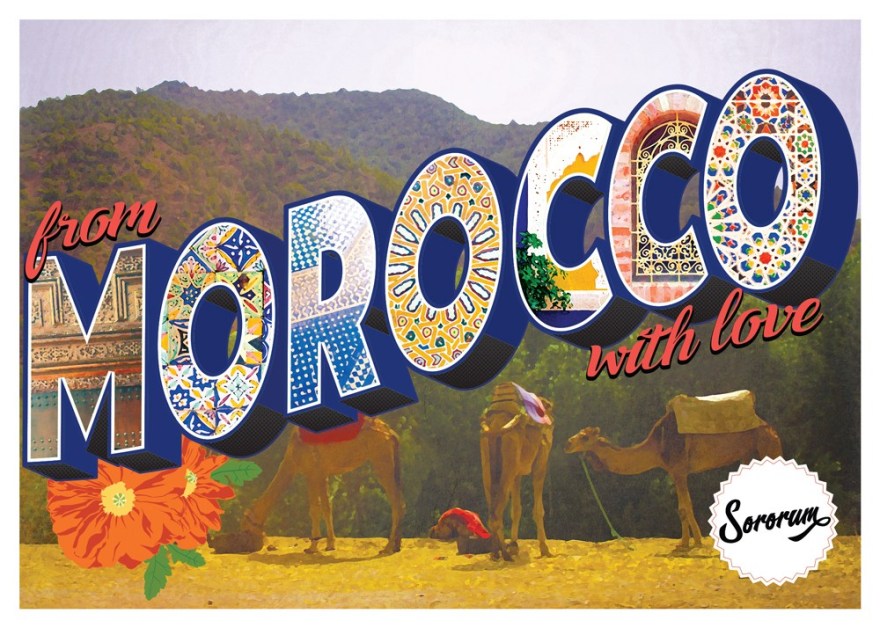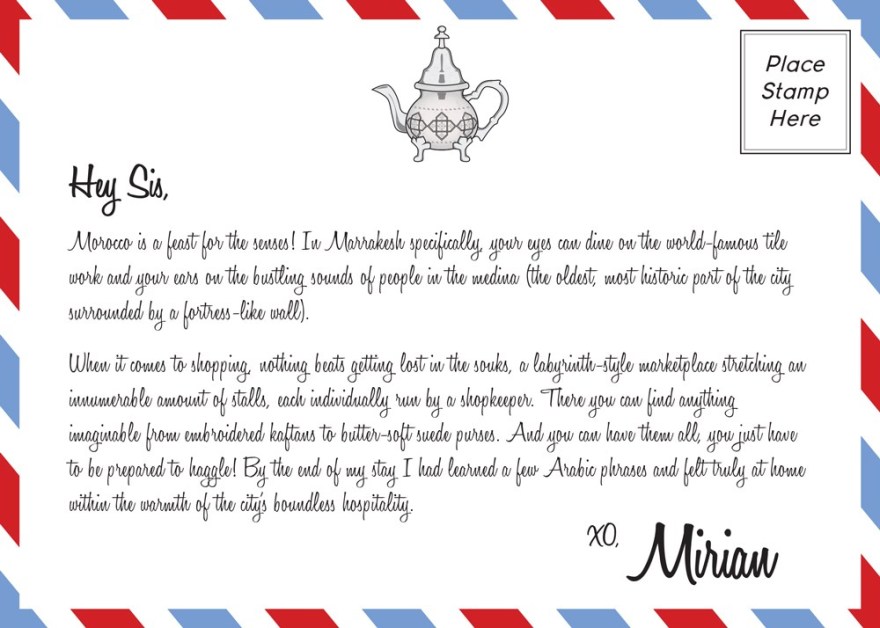 Press
The collection garnered various appearances in print and digital press.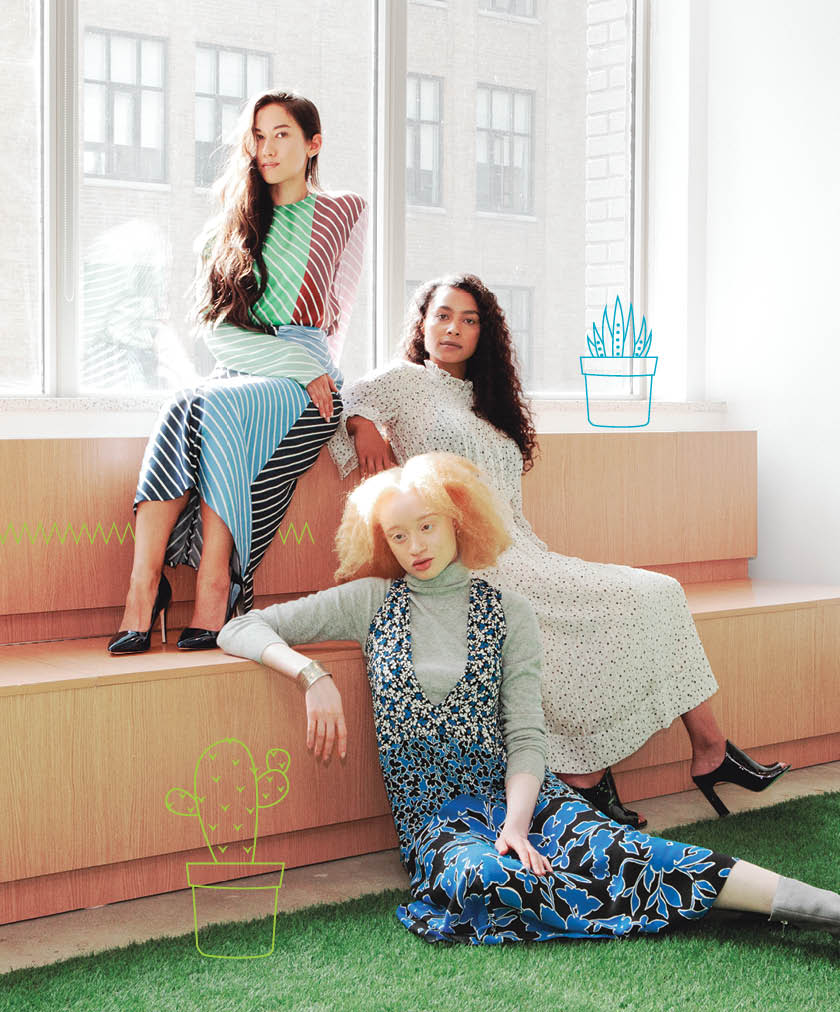 The Samira cuff in The Kit Compact, Holiday 2017
The Leymah pleated shorts in Globe Style Advisor, Globe and Mail, March 24th, 2018