Wear It With Pride
For the pre-lauch portion of this campaign, I produced a video published on TikTok and Instagram, supported by the series of Instagram stories below. In this segment, I showcased the versatility and wearability of a HEINZ-dripped vintage piece from thredUP by styling my item multiple ways, while also teasing the collection and rallying excitement for the launch.

#HEINZVintageDrip
To celebrate the launch of the collection I produced a three-image set of aspirational, editorial-style street photography published on Instagram in addition to a set of Instagram stories. I took both an elevated and casual approach to this round of the campaign, communicating key messaging and driving audiences to thredUP to shop.

Daily Mail Press
The launch of the collection was picked up and covered by several media outlets including UK's Daily Mail, which prominently featured my image in the article's cover and image gallery.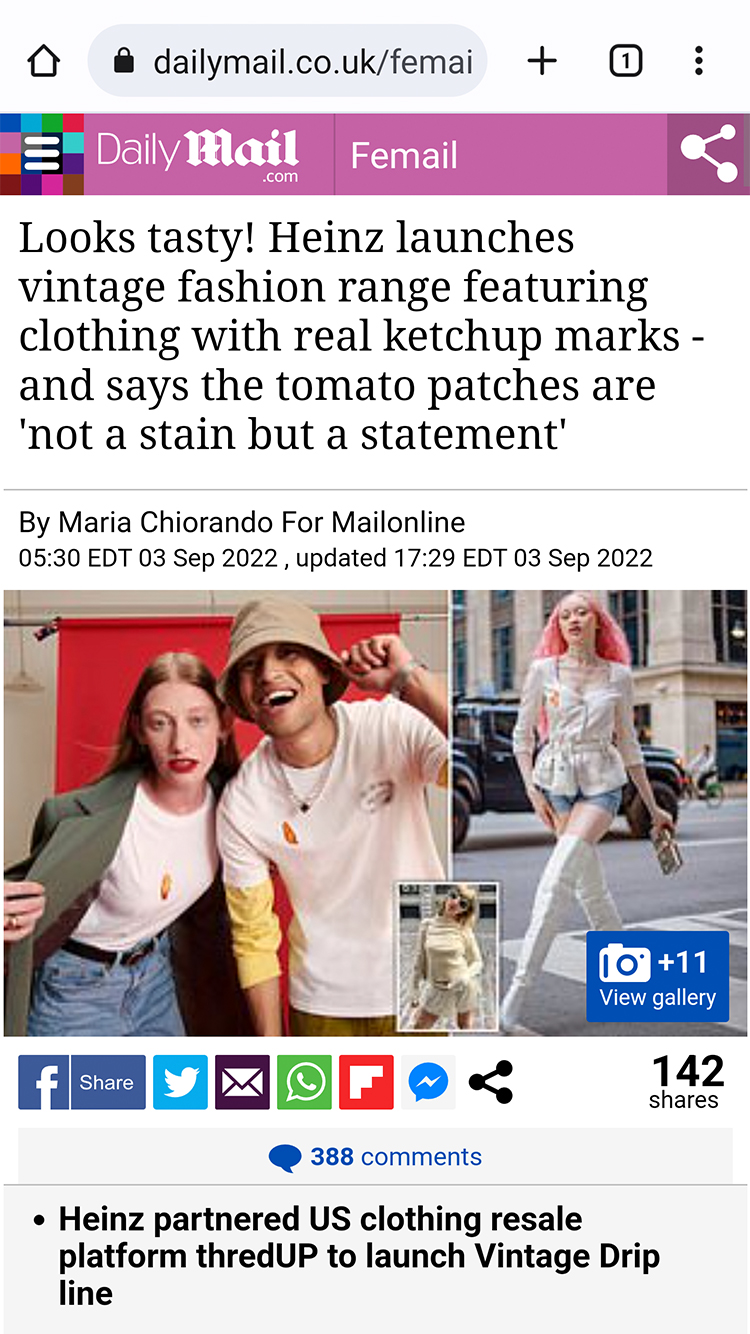 HEINZ x NYFW
HEINZ selected me to produce a third round of content shot on location during New York Fashion Week as a continuation of the storytelling established in the initial campaign above. The five image below supported and enriched the overall campaign vision and were used by the brand for industry awards submissions.