Going For GOLD
Hershey's sought to create a promotional campaign for the launch of Hershey's GOLD bar. I was asked to participate in the production of the campaign materials as well as to produce and publish branded Instagram content. The large, multimedia campaign spanned billboards, transit shelters, streetcar wraps, subway platforms, and various digital marketing efforts in Toronto and Montreal.
#GOLDIsIn
I produced a 4 part series of Instagram stories shot during the campaign's  production to take my audience behind the scenes of its creation. With four outfit changes in total, I appeared in the most scenes of all the influencers.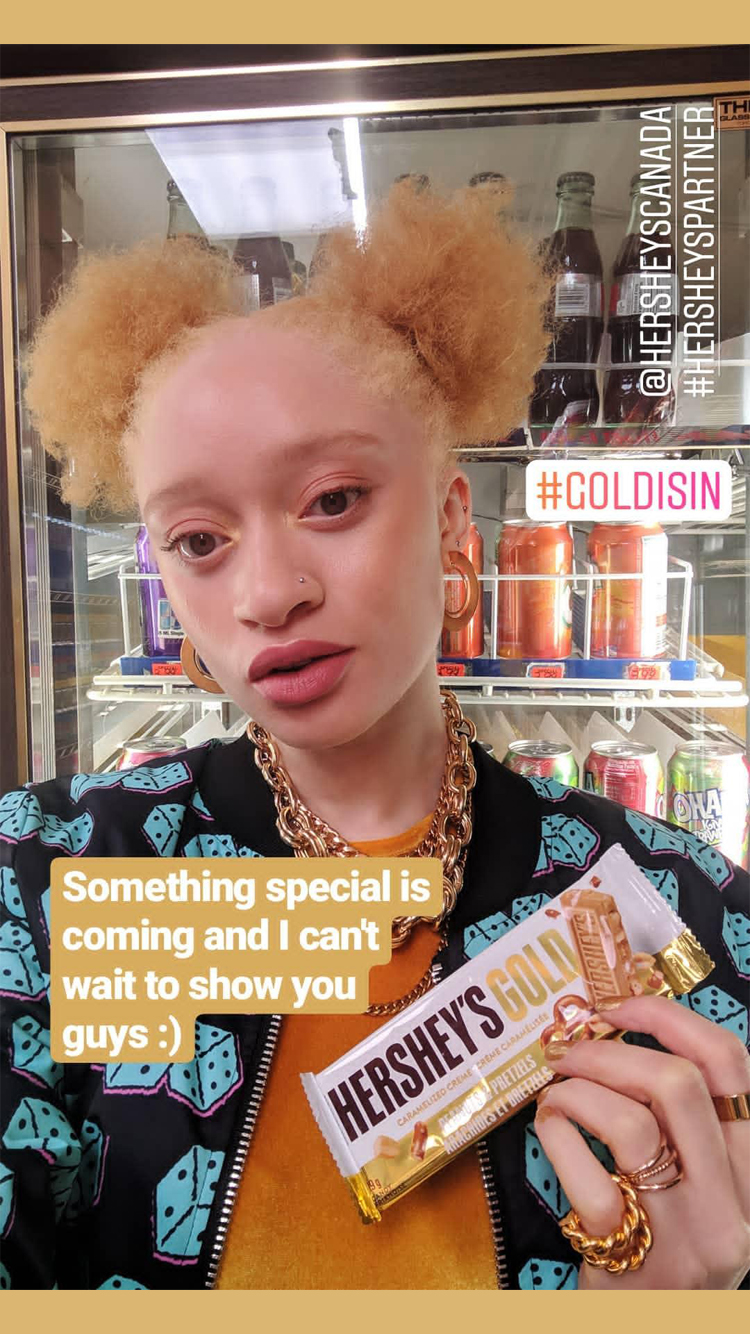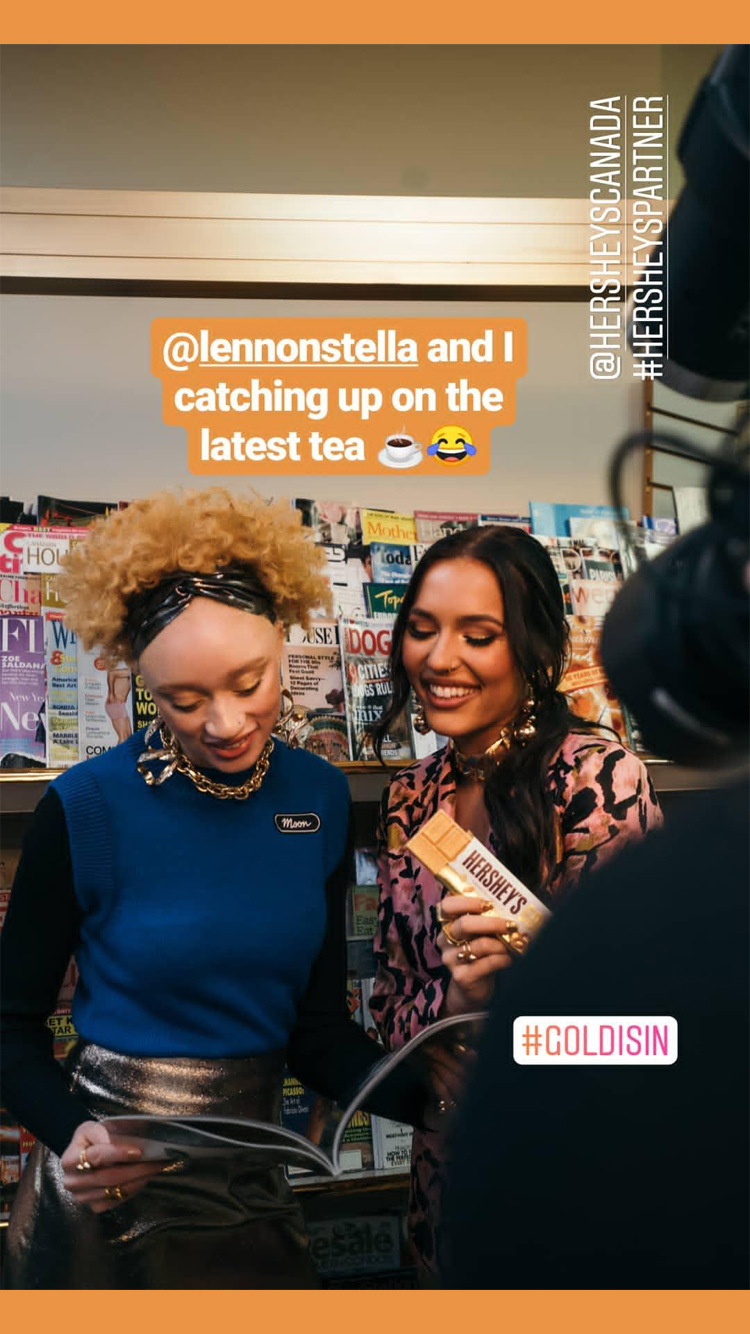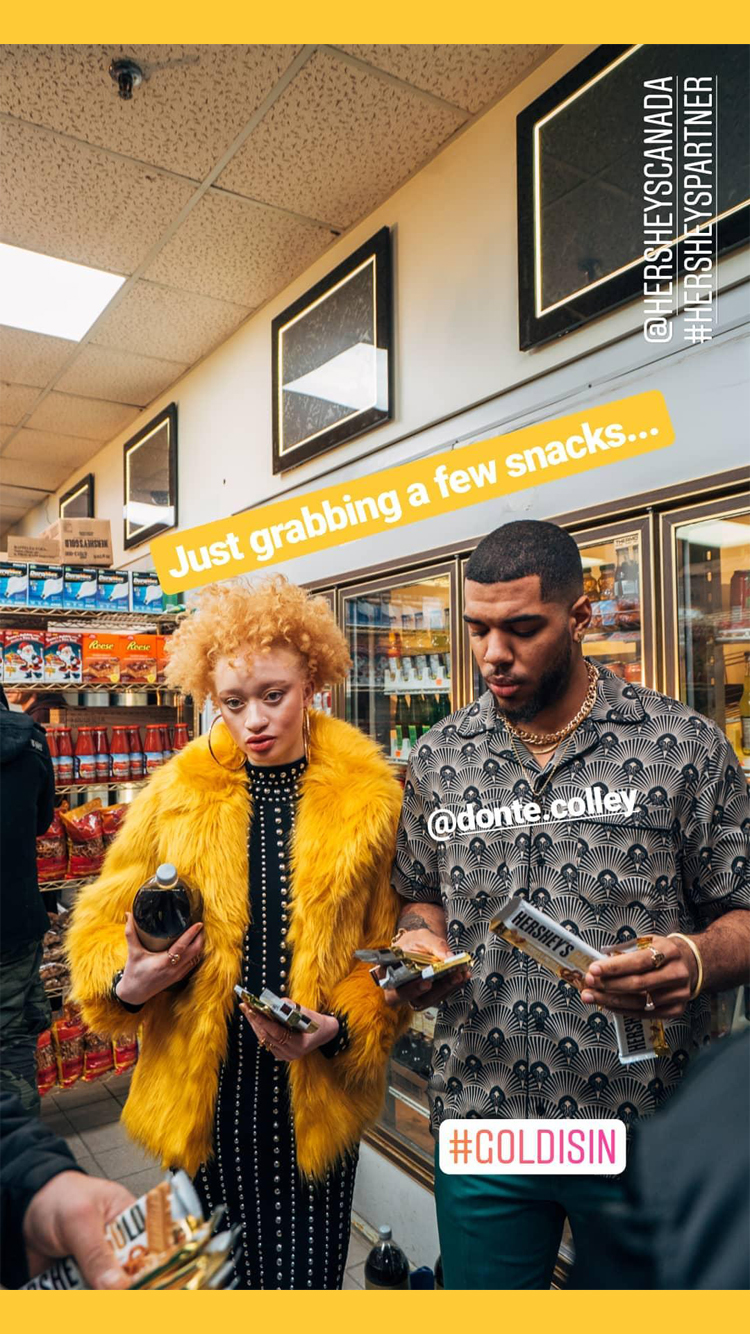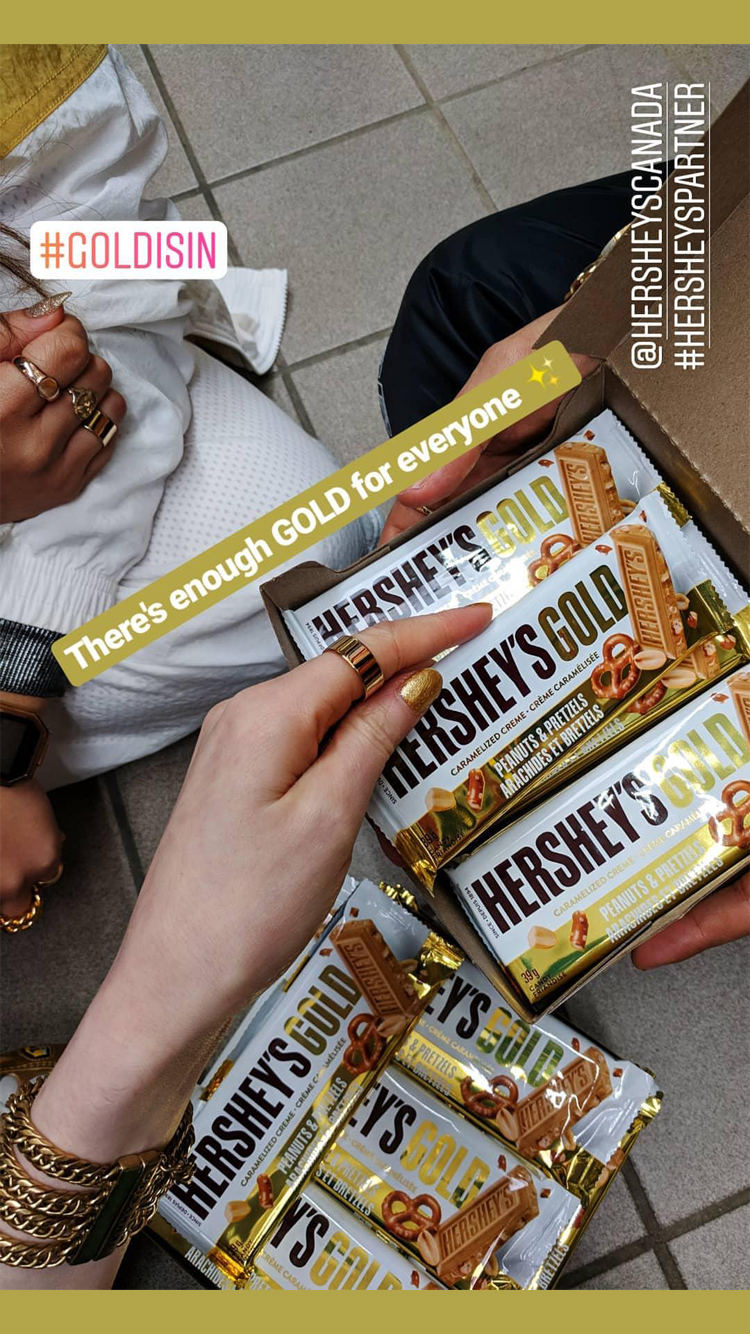 Campaign Launch
The campaign was launched with a series of Instagram posts published by myself and the other influencers in addition to the digital and out-of-home advertising that went live on the same day.

Out and About
The campaign was captured in various out-of-home spaces in Toronto and Montreal.