Styles on Styles
Published on Instagram and TikTok, the following video is a campaign partnership showing four Call It Spring fall styles with outfit inspiration for how to wear them.

Kind AF
I partnered with Call It Spring on this Instagram campaign to promote their Kind AF collection and inspire my community to be Kind AF, just as the brand's 100% vegan style are to the planet. I doubled my good deeds by surprising four of my closest friends with bouquets while also supporting a local Black-owned, woman-owned floral shop. Campaign content was shared on both my and the brand's Instagram accounts.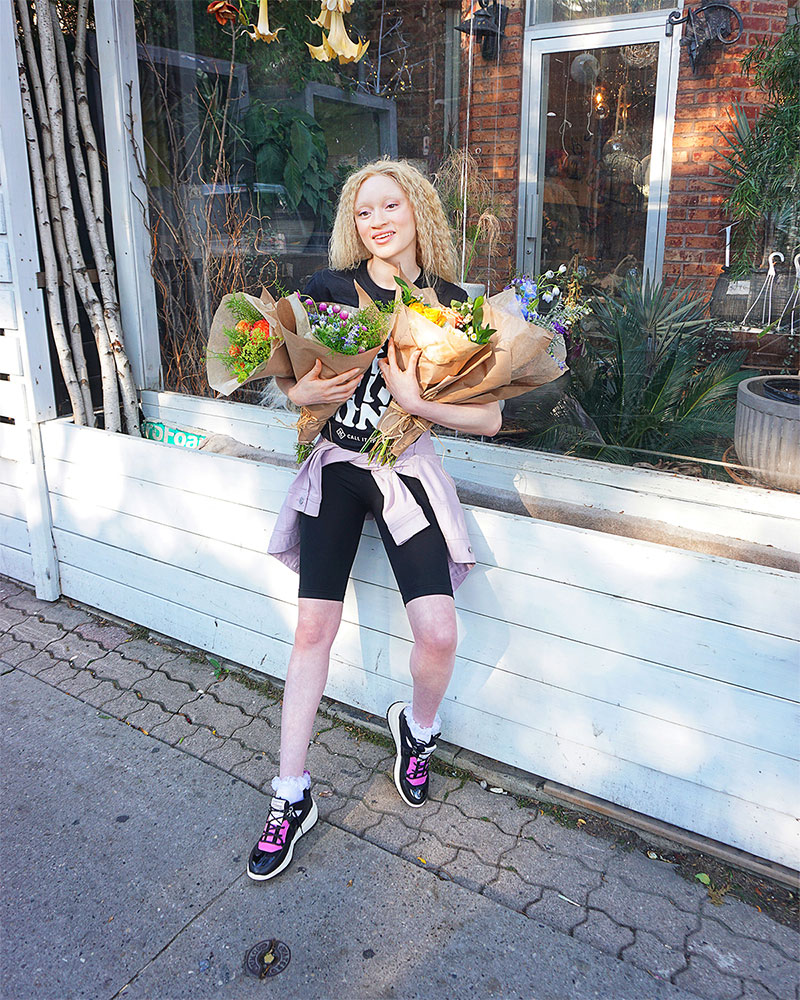 Face Masks for Change
The objective of this partnership was to promote the brand's range of face masks while also highlighting that 100% net proceeds went to support Black and Indigenous communities fighting inequalities in US and Canada. Campaign content was shared on both my and the brand's Instagram accounts.

Black History Month Takeover
During Black History Month Call It Spring entrusted me to open a dialogue on Black Hair via their Instagram stories. I lead with my personal experiences with the topic, shared educational information, provided actionable ways to connect, and concluded with empowering words to inspire optimism. The following slides include a frame from my stories sending viewers to the brand's account as well as stills from the takeover stories.

Pinterest Reposts
I often integrate Call It Spring products into my organic content creation and in the course of that have had my work reposted and shared on the brand's Pinterest account.