Going For GOLD
For the first time in over two decades, Hershey's had launched an entirely new product and wanted to create a campaign to celebrate its debut. To do this, the brand enlisted a handful of Toronto tastemakers at the forefront of what's trending to launch an exciting influencer campaign with the hopes of reaching a younger demographic.

For my contribution to the campaign, I was asked to participate in the the production of the campaign materials which took place in a constructed convenience store occupied by myself and the other influencers. The aesthetic was carefree and cool with the various scenes created to bring the brand into the fashion and lifestyle space as we interacted with the product. By partnering with influencers with cool, cutting edge looks like myself, Hershey's was able to position itself as a lifestyle brand with the hopes of gaining the attention of their desired target market. The brand also sought to appeal directly to my digital audience through a series of sponsored Instagram posts leading up to and at the campaign launch. The large, multimedia campaign spanned billboards, transit shelters, streetcar wraps, subway platforms, and various digital marketing efforts in Toronto and Montreal.
#GOLDIsIn
Leading up to the launch of the campaign I produced a 4 part series of Instagram stories shot during the production to take my audience behind the scenes of its creation. This allowed the campaign to build anticipation and momentum among my audience. The casual nature of the series proved to be a good approach as the posts performed well in garnering engagement from my audience and directing them to engage with the brand's account as well. With four outfit changes in total, I appeared in the most scenes of all the influencers.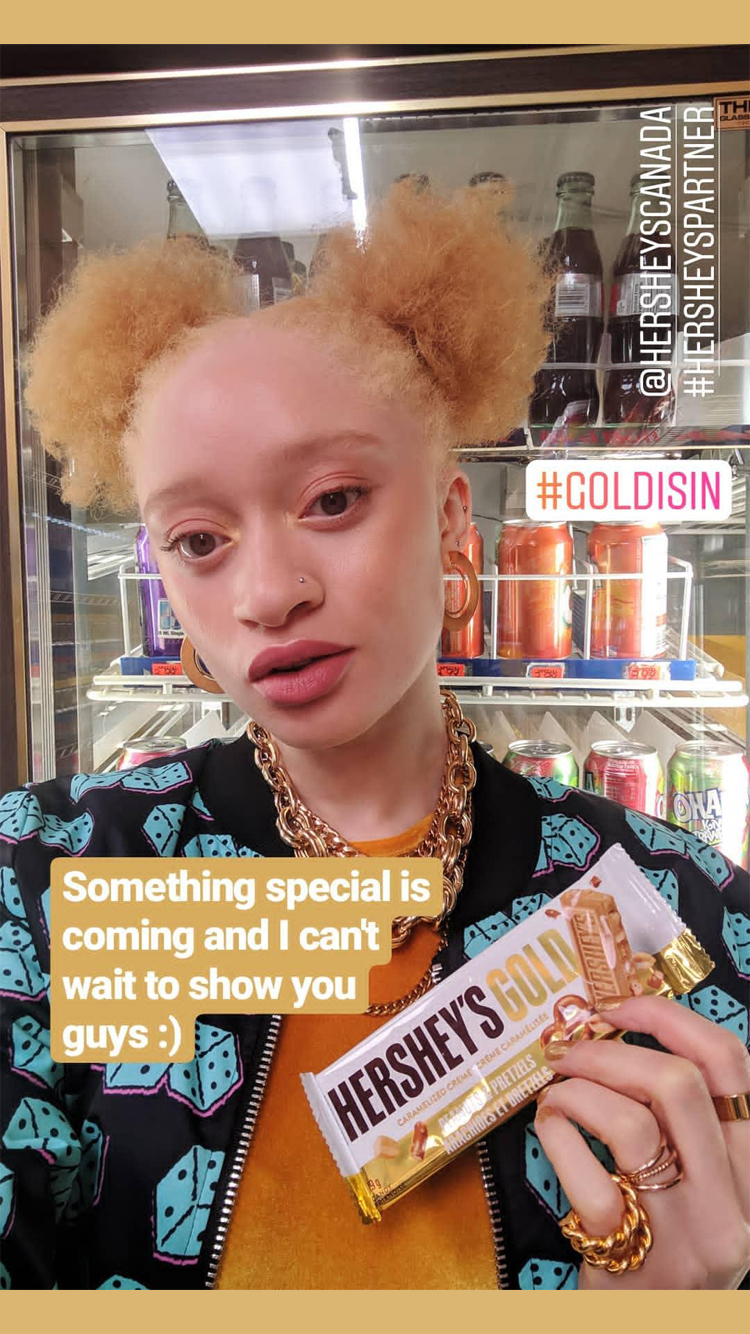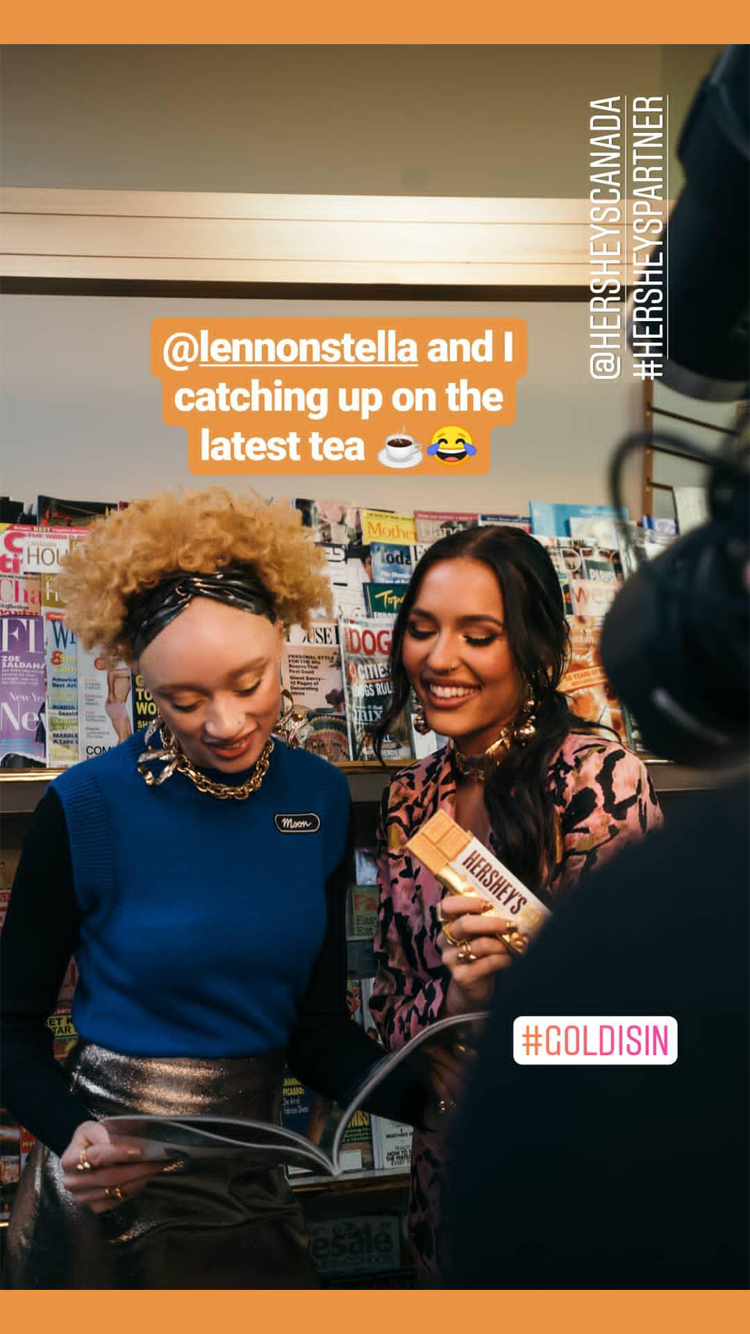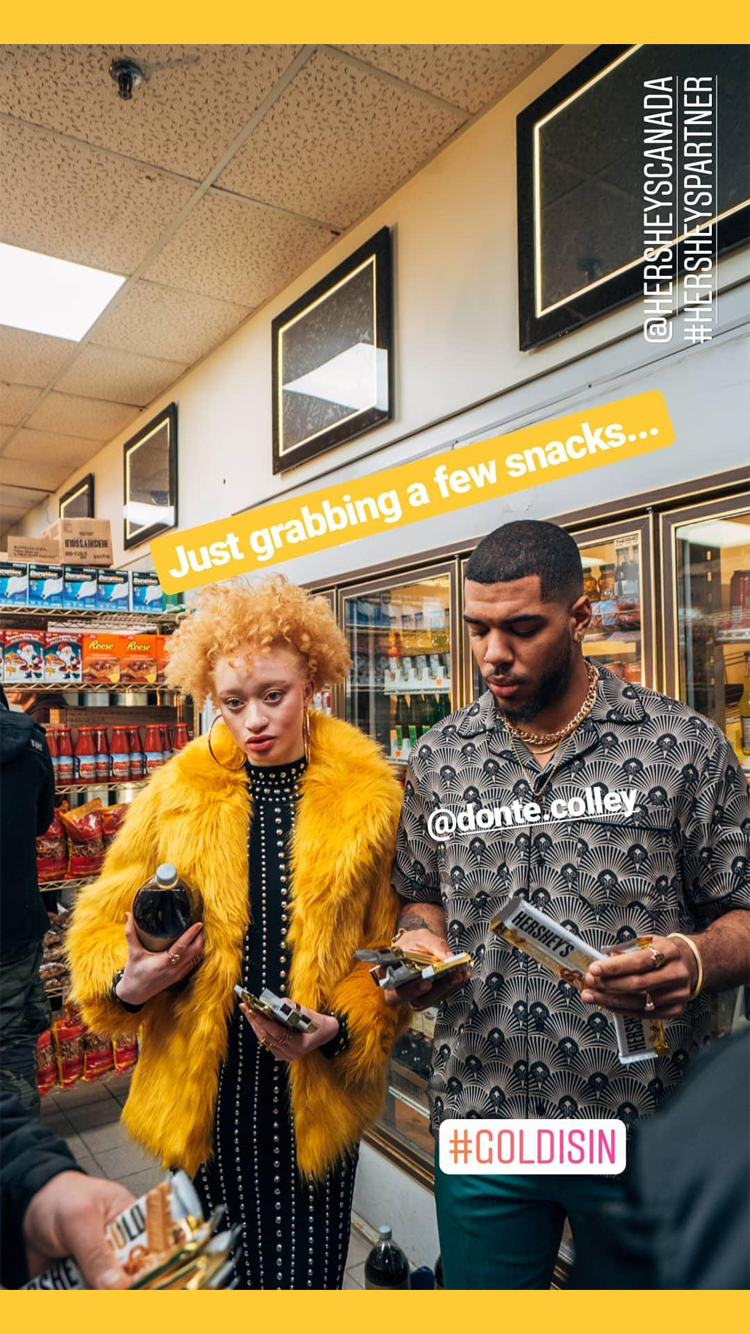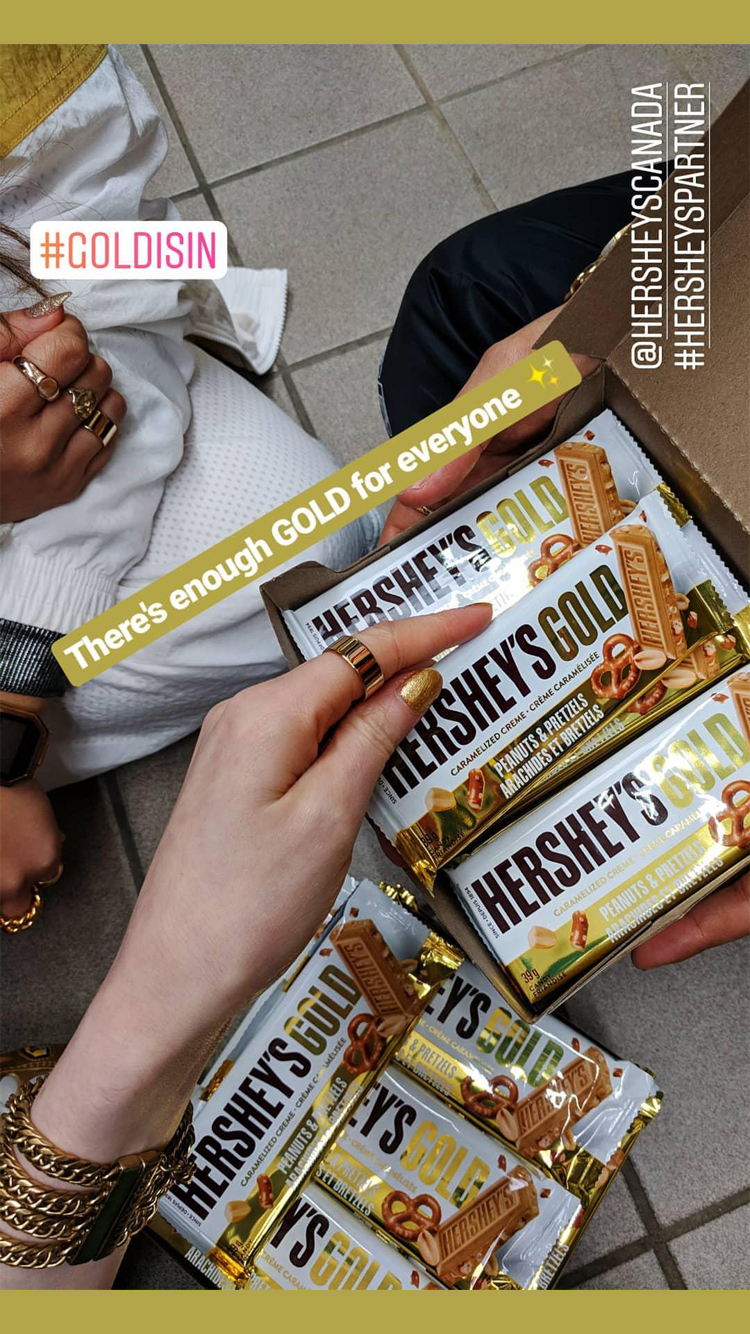 Campaign Launch
The campaign launched with the distribution of still images, GIFs and videos such as the three below. The roll out strategy was comprised of a series of Instagram posts published by myself and the other influencers in addition to the digital and out-of-home advertising that went live on the same day.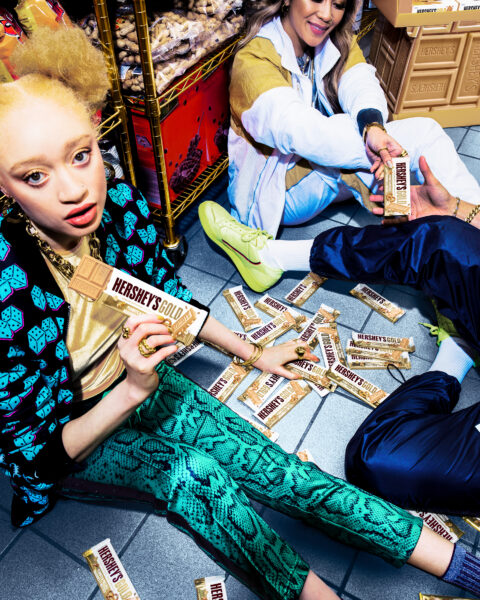 Out and About
Browse the images below to see photographs of the campaign in Toronto and Montreal.