Uncommon Thread
For their launch into Canada, Tokyo-based fast-fashion brand Uniqlo opted to embrace the rich cultural tapestry that is so emblematic or Toronto's culture. By recruiting a diverse group of Torontonians, the brand sought to show how their clothing can be seamlessly fit into any wardrobe to tell a variety of style stories.
I was one of the individuals selected to help Uniqlo show the diversity, inclusivity, and beauty within Canada. Those casted for the campaign ranged greatly in age, ethnic background, and walks of life. The settings for the campaign were notable Toronto landmarks chosen for their ability to be easily recognizable and symbolic of the neighborhoods they are located in. The multi-platform advertising campaign contained print, billboards, transit takeovers, streetcar wraps, social media, digital, and more.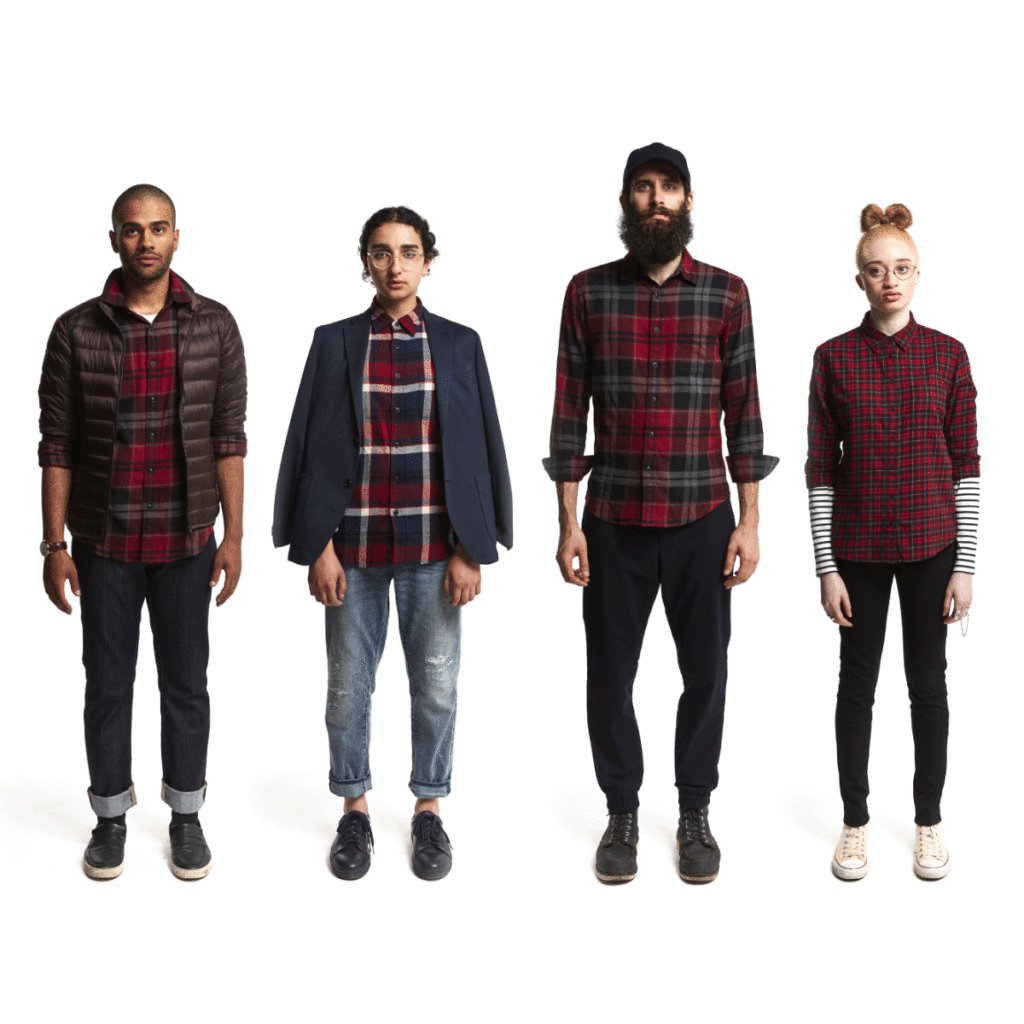 Q + A
It was important to the brand to highlight the unique occupations and personalities of those chosen for the campaign. The booklet below, distributed at the opening of their first Toronto location, features a playful question and answer series to get to know the cast. "What's your trusty dance move?" they asked me. "Hip roll," I responded.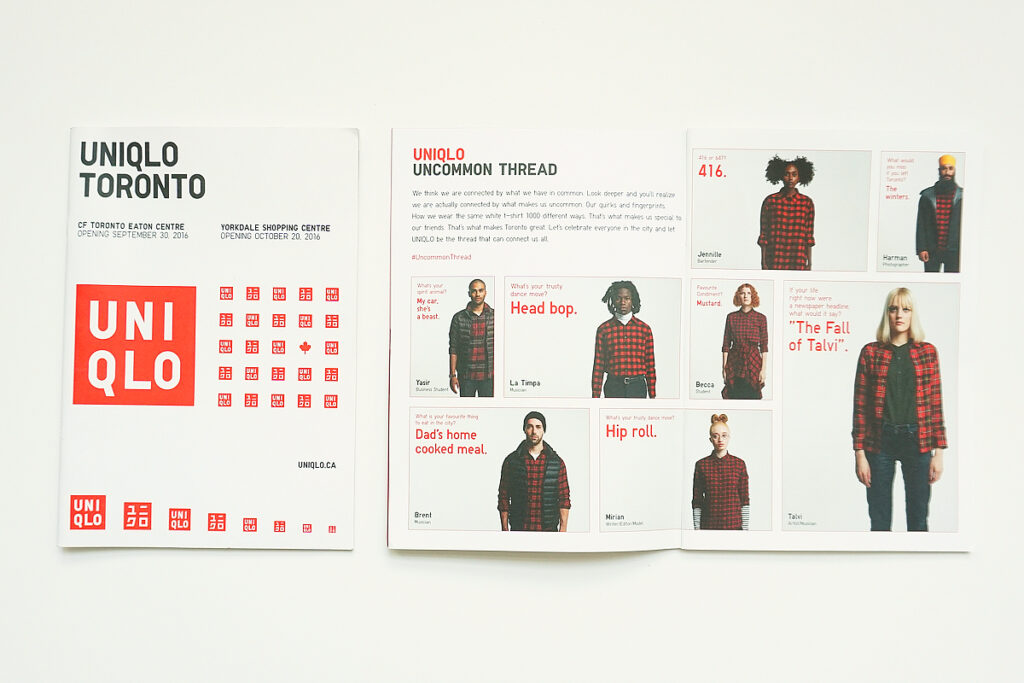 "Typically, when Uniqlo enters new markets they simply say they are from Tokyo. But Torontonians are from everywhere, so that message wouldn't create any buzz. To make Uniqlo resonate with multicultural Canadians, we showed how the brand could bring people together."
–Sabrina De Luca, producer

Promtional video produced by Uniqlo Canada: