Rebirth & Divinity
This spring-inspired beauty editorial focuses on two main themes: the first being the concept of rebirth and renewal which the season of spring often symbolizes and the second being the concept of divinity and the creation of a central character representing strength and royalty.

I employed the use of butterflies as a metaphor for transformation, rebirth, and renewal. As the catepillar undergoes metamorphosis to become a butterfly, so do winter icicles give way to spring blooms. I sought to convey a central figure that was strong, regal, and goddess-like through the use of opulent gold jewelry yet also soft and feminine through my hair-styling choice of flowing curls. I completed the story by adapting the title of Childish Gambino's third studio album "Awaken, My Love!" for the title of the editorial. A call to the Earth to awaken from a dormant winter slumber and for the power and beauty that lies within all of us to elevate us to our fullest potential.
The Creative Process
In the early stages of project development I created this moodboard to act as visual reference of the final product I hoped to achieve. You can draw several parallels between this reference work and the resulting editorial while also seeing the unique creative exploration I took to create this original, finished work.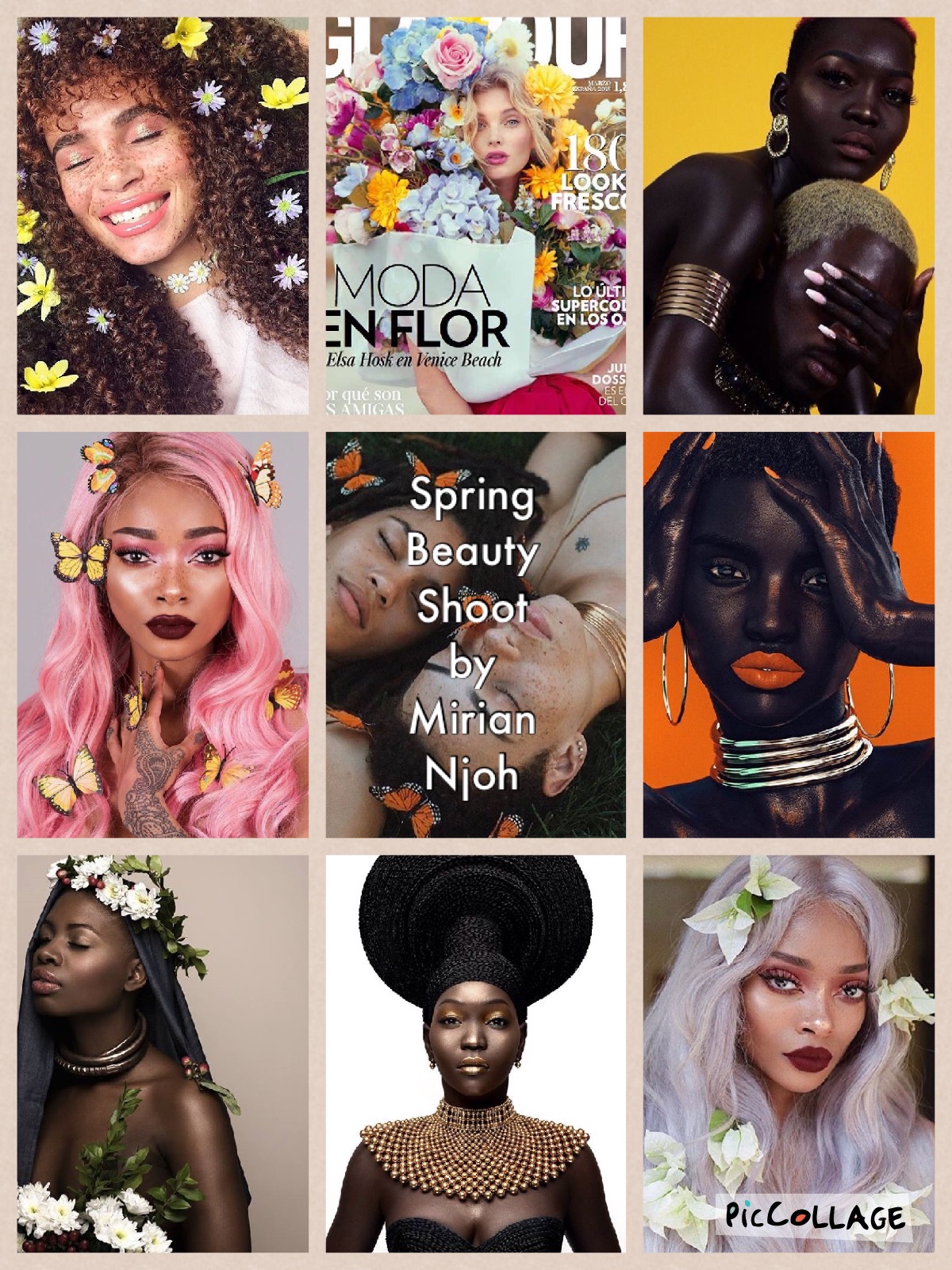 Lucy's Magazine
This beauty editorial was published by Lucy's Magazine. As a web exclusive, it lives on LucysMagazine.com.