Dynamic Duo
Issa Snack explores fashion and food and the ways they can inspire and influence to each other in fun, artistic, and vibrant ways. In addition to the fashion-food relationship this series also plays with color, making it a unifying element through each image's monochromatic theme.
This series is a creative project that brings together two of my things in life: fashion and food. Fashion and food share similar attributes in that they both entice the senses and evoke nostalgia with us. They transport us to different places, memories, and feelings. They provide comfort. And when done exceptionally well, they both make us salivate.
For the 'Gram
Issa Snack was shot for and exclusively published on Instagram as a digital photography series. Each accompanying caption sought to open a dialogue with my audience through sharing my taste (in both style and snacks) and asking my followers to do the same.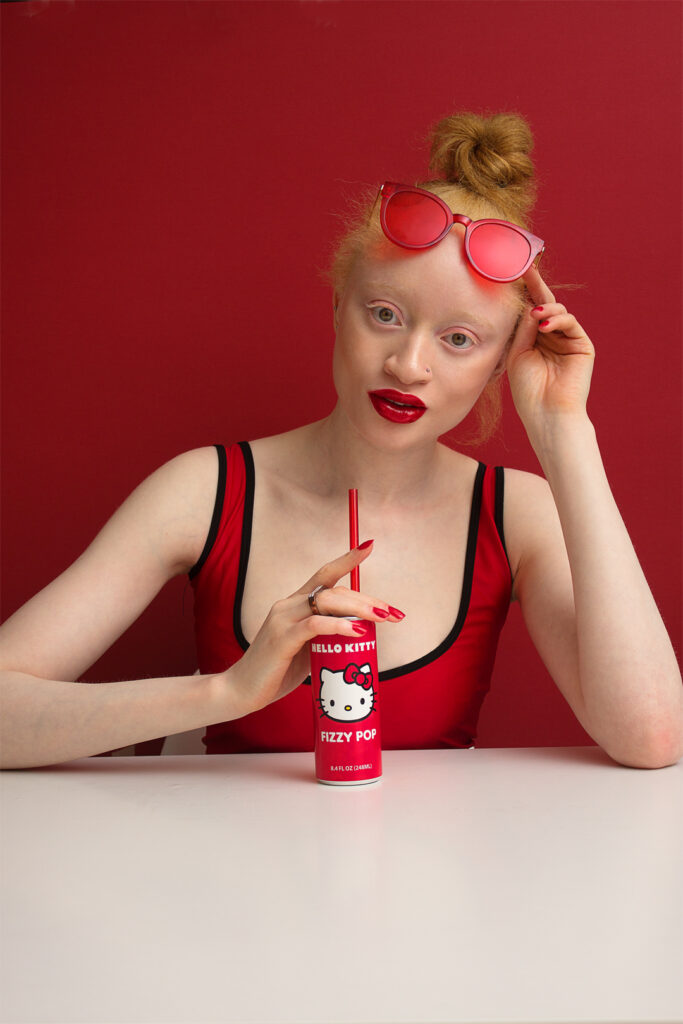 Hello Kitty Fizzy Pop
😻
"When I was a kid I was OBSESSED with Hello Kitty. I had a Hello Kitty compact mirror I carried around everywhere. It's no surprise that I would geek out when I discovered Hello Kitty Fizzy Pop. Have you had it before? What do you think? If you haven't and you're wondering, yes, it does in fact taste as good as it looks. 👅"
Strawberry Pocky 
🍓
"So let's talk Pocky. Have you tried it? Which is your favorite flavor? Mine's Strawberry but I think I'd love the matcha flavor if I tired it. 😛"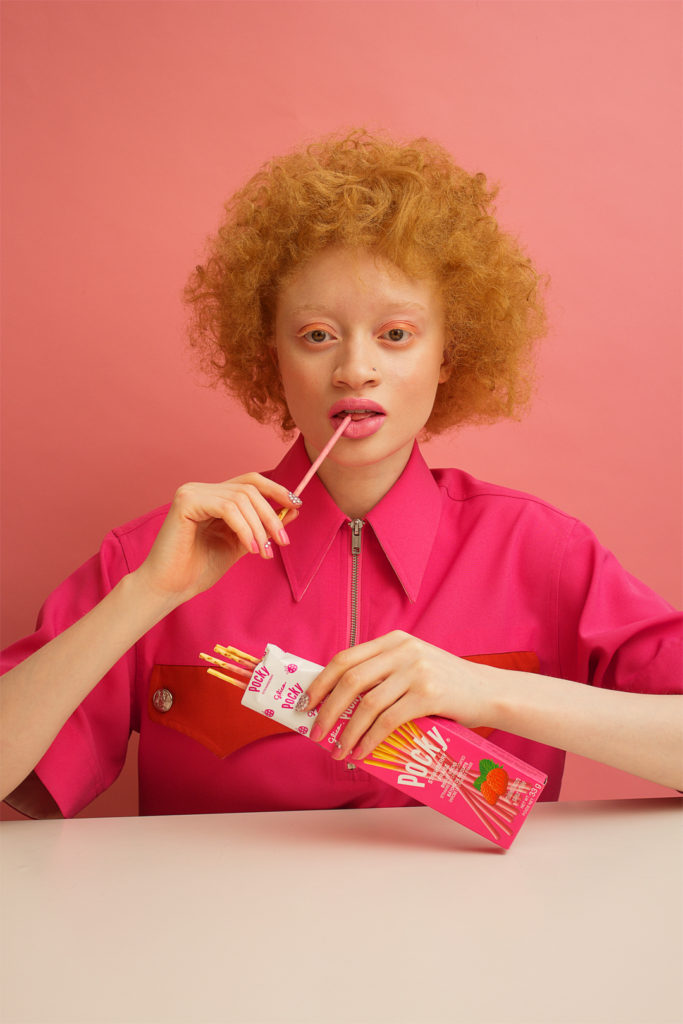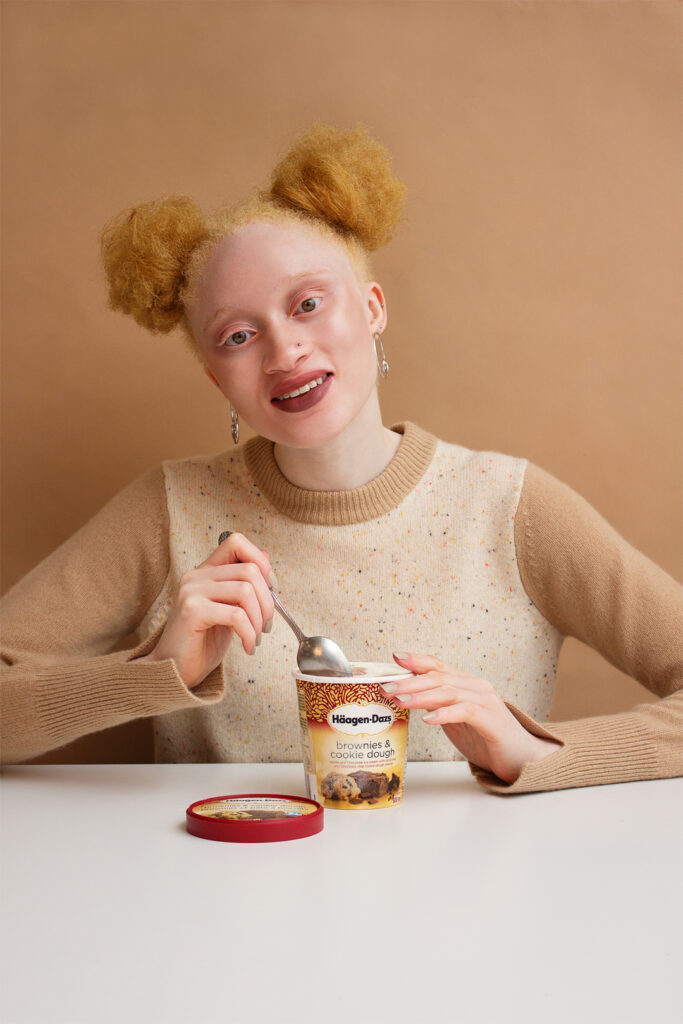 Haagen Dazs
🍧
"How many servings are in a pint of ice cream? Depends on how many feelings you've got to eat 🤣. In this case the answer was two. Whether you're happy or sad ice cream can be the perfect complement to those emotions and that's what makes it such a comfort food. With swirls of vanilla and chocolate ice cream and chunks of brownies and cookie dough this is easily one of my favorite flavors. What's yours?"
Ting 🍋

"This shot was the perfect marriage of food and fashion. The food inspo came first because I wanted something that felt uniquely Torontonian and what better than to play with my favorite Toronto slang term 😂. When I first saw this top I knew it was the perfect match. As an artist I live for that magical moment when art comes together so seamlessly it practically makes itself."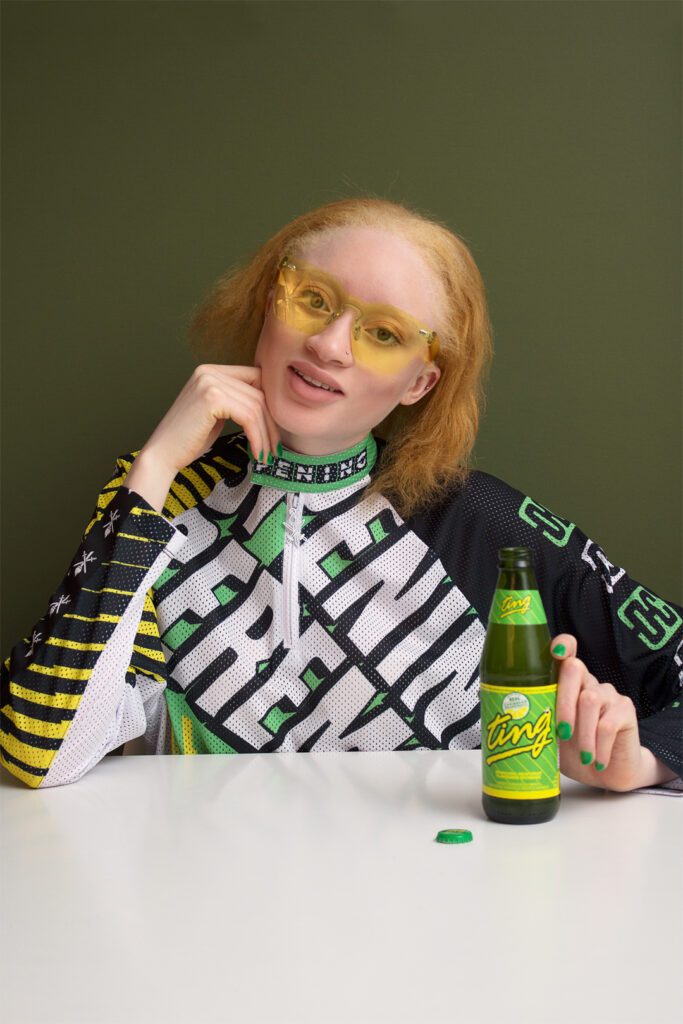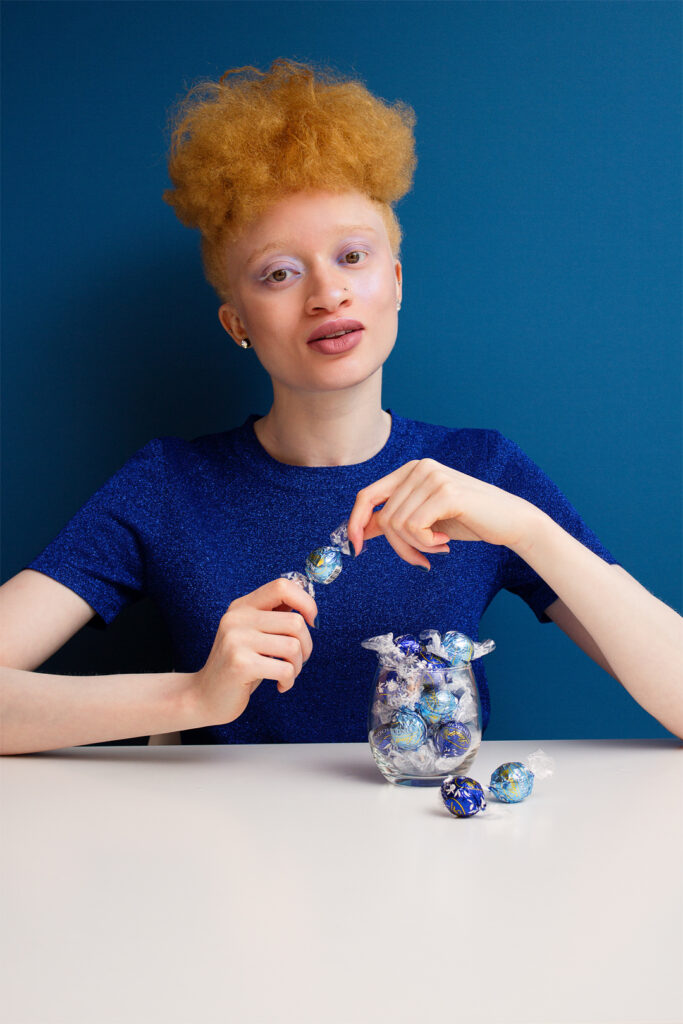 Lindor Truffles 🍫
"With nearly 30 different flavors from pumpkin spice to caramel and sea salt there's pretty much a flavor for anyone's taste. I have a big sweet tooth but these are so rich one is often enough for me. My current fave is a cookies and cream flavor called Stracciatella. What's your favorite kind of chocolate?"
Squish Candy 🐻
"The 6th and final part of my Issa Snack series is here and I had to end it with a Canadian treasure. @squishcandy, founded in Montreal, is an artisanal candy company that makes over 100 luxe gummy flavors. The one I'm eating is called Proseco Bears and yes it really tastes like champagne!! 🍾🥂 They're one of my new favorite snacks and I would love to work with this brand in the future. 🤞🏻🙏🏻 Would you try these?"