Brand Development
There are two pillars behind the mission of mock beauty brand Beautanical Skincare: beauty and botanicals. The beauty inside us all that we nourish through the products we use on our bodies and the botanicals we harness to bring out our best selves.

Through this branding exercise I display and apply my skills in 360° branding as I developed the brand, mission, and vision, then implemented the branding strategy in a unified narrative throughout the development process including logo design, product development, product naming, label design, packaging design, and web identity design.
Logo Design
A symmetrical, balanced logo was needed to create a visually calm and harmonious identity for the brand. Natural illustrative elements incorporate the brand pillars in a whimsical way while while san-serif typography is casual and fun.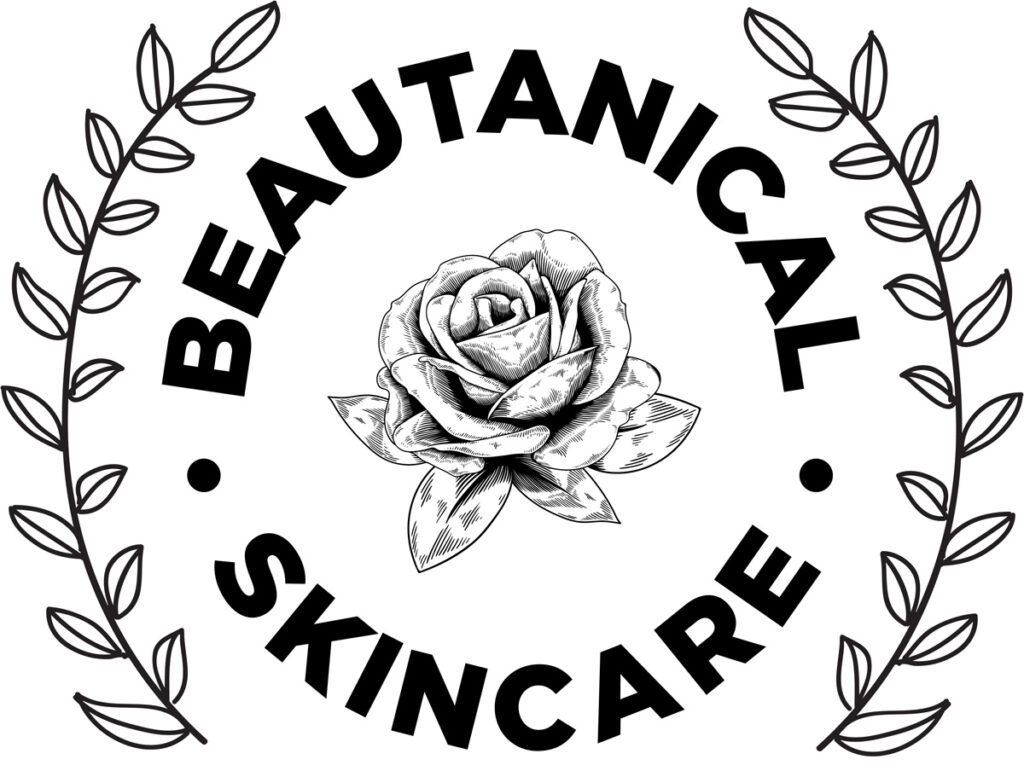 Product Development, Naming, and Label Design
The brand vision of mission-driven products translated into a three-step system with a mission first agenda. Prominent product names on a visually-rich background are action words that not only tell the consumer what to do with them but also what their goal is. A freshening cleanser, a hydrating moisturizer, and an enhancing serum is all that is needed for clear, glowing, healthy skin.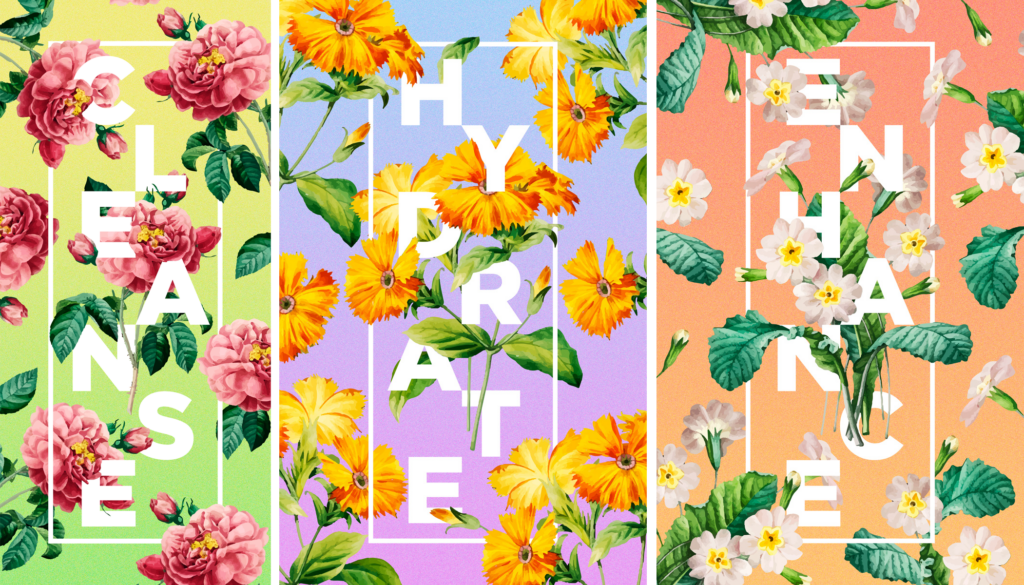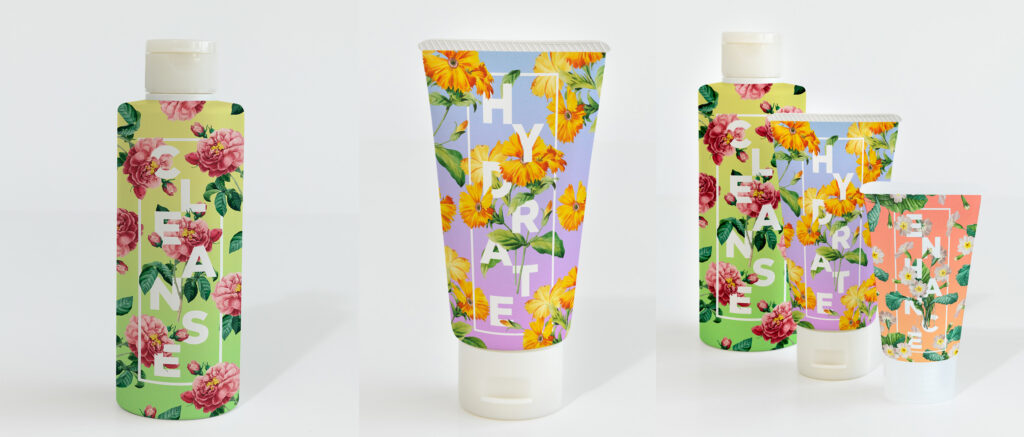 Packaging Design
Fun, floral packaging was needed to continue emphasizing the brand's identity and guide the consumer through the brand's world. The packaging design includes all three botanical highlighted in each individual product and echoes other design elements while creating a moment for the logo to shine.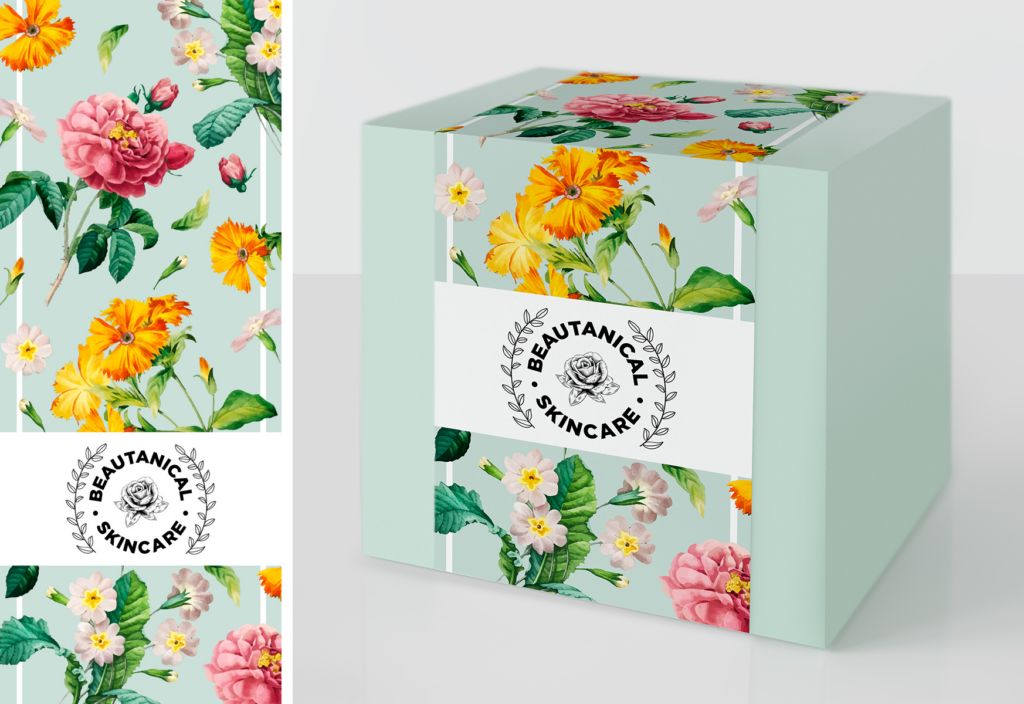 Web Identity Design
The brand's web site includes all necessary elements to facilitate the brand experience for visitors. Consumers can shop the products, learn more about them, and navigate the brand's world through bright, engaging web design that puts rich visuals and bold text first.